People
/
Gregg Turkington
Gregg Turkington is a world renowned film critic and a frequent guest/occasional host of On Cinema. He is both the owner and curator of the Victorville Film Archive. On December 18, 2014 he achieved film buff immortality by setting a Guinness World Record for watching #501MoviesIn501Days. Gregg has had acting roles in both Ant-Man (2015, 117min) and the hit TV series "Decker". Jonathan Kington, the character he portrayed in "Decker", was co-opted and stolen by George Lucas for 2017's "Star Wars: The Last Jedi".
Appearances By Gregg Turkington (221)
Reviews By Gregg Turkington (253)
Universal Soldier: Day of Reckoning
Everything from overturning cars to explosions to old fashioned shoot 'em ups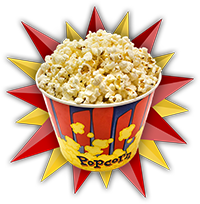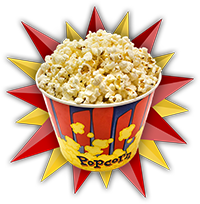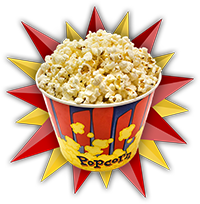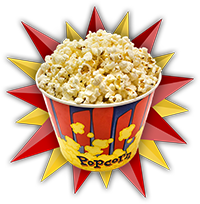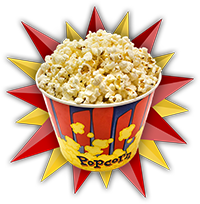 The Man with the Iron Fists
I think Russell Crowe is always going to be someone to watch. When he's on the screen he lights up the whole room.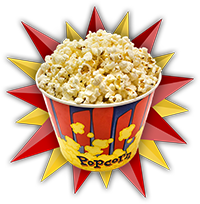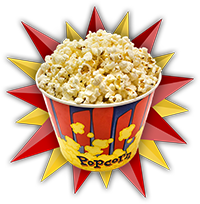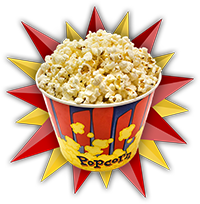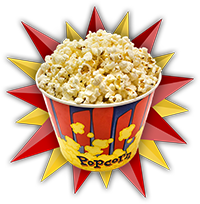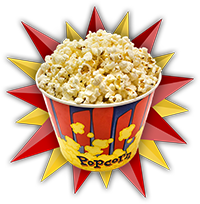 The Hobbit: An Unexpected Journey
My one word review is FINALLY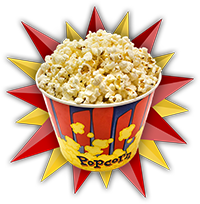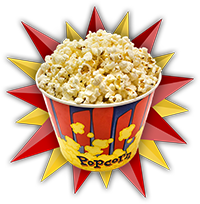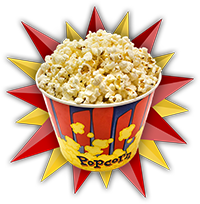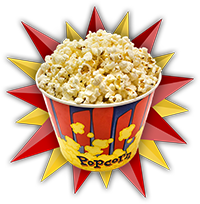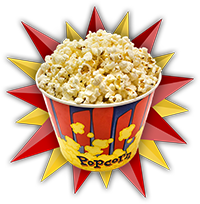 Oscar
Pick!

Django Unchained
I like being thrown for a curve, and Quentin Tarantino always does. I'm gonna tip my hat to him, this is a great movie.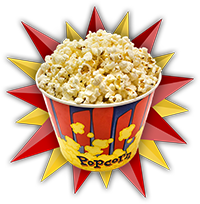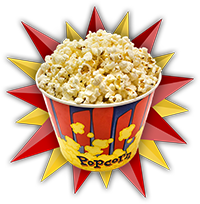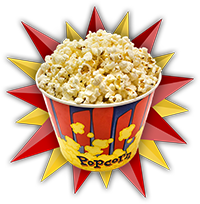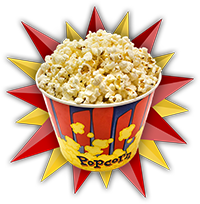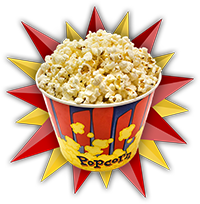 Red Dawn
There's a lot of thrills and spills and chills, and we like that sort of thing on this show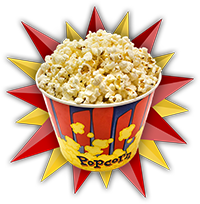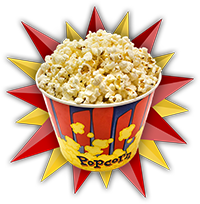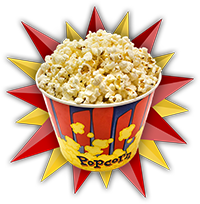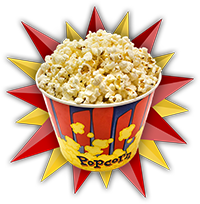 Flight
John Goodman should be renamed John Greatman after this one because he's Oscar-worthy, as he often is.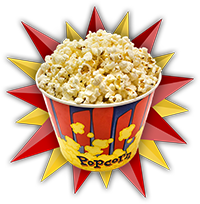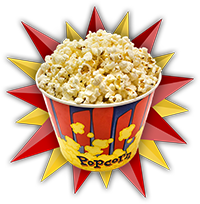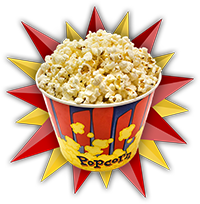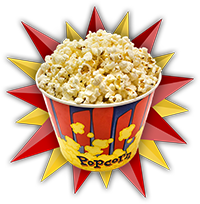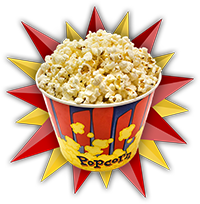 Oscar
Pick!

Les Miserables
4 or 5, whatever. Great music.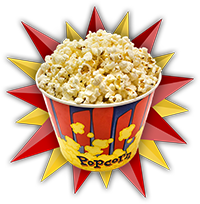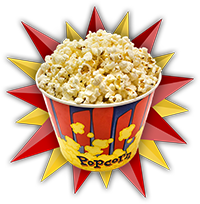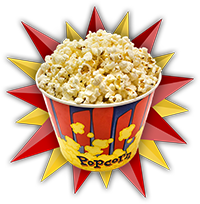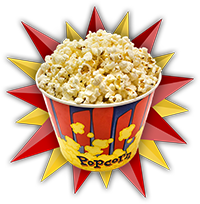 Zero Dark Thirty
It was a popcorn movie, but it's history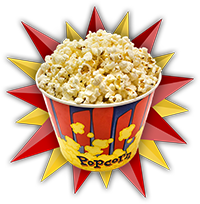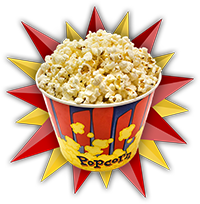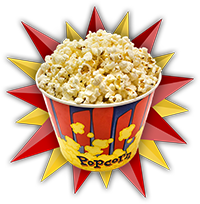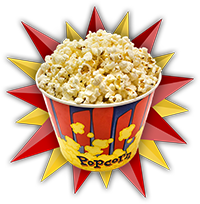 Lincoln
I've seen a lot of movies about Lincoln, this was one of the best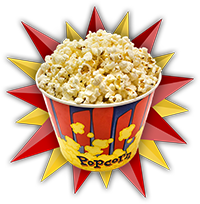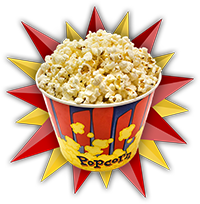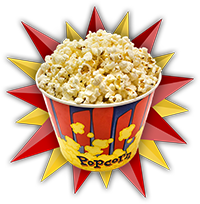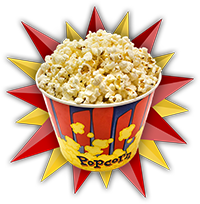 Life of Pi
With all the animals in it they could have called it Animal House 2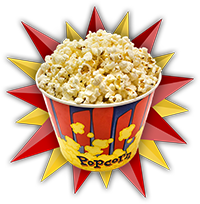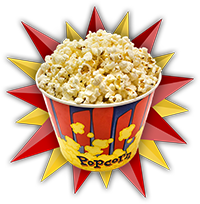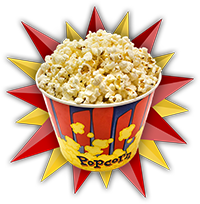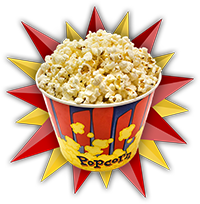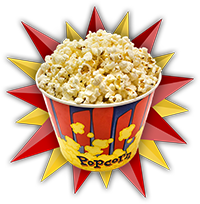 Playing for Keeps
I flipped over it. It will be a movie that I will add to my library when it's made available.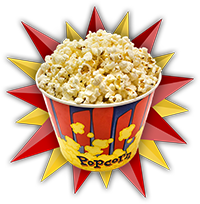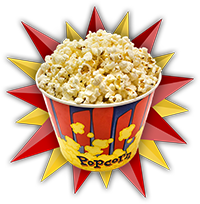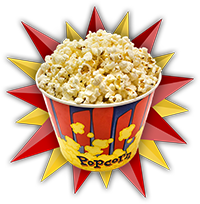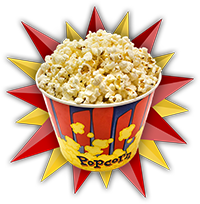 The Frozen Ground
Serial killers are not funny business. That's definitely a segment of society that should be eliminated.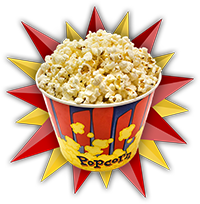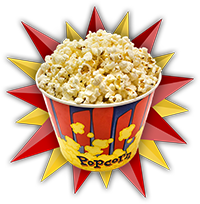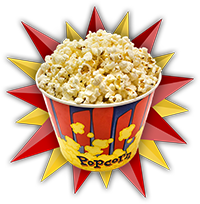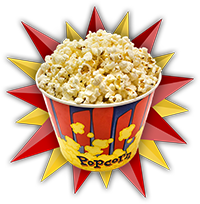 Skyfall
Anytime you get a chance to see a James Bond movie, you've got to do it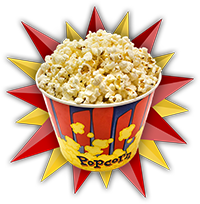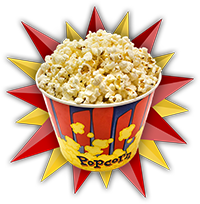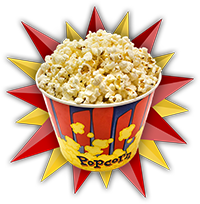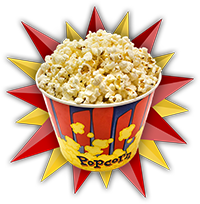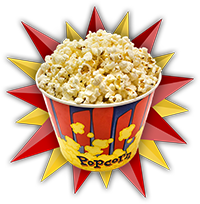 Anna Karenina
It wouldn't have been possible to make this a few years ago when we were at war with Russia and there was that whole thing.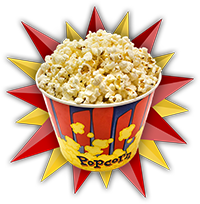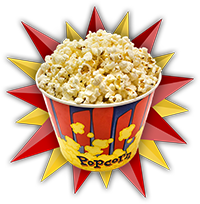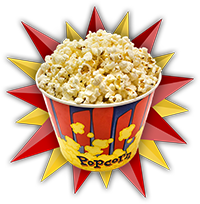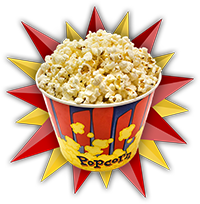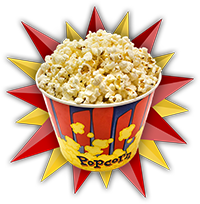 Oscar
Pick!

Monsters, Inc.
The theatre I went to, the 3D was not working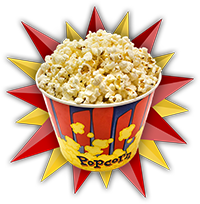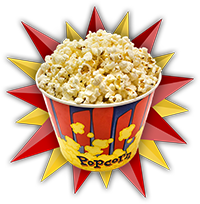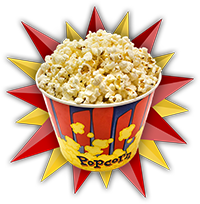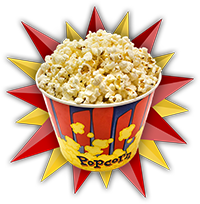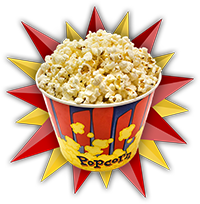 Hyde Park on Hudson
This is no Meatballs. It's not a gross out comedy.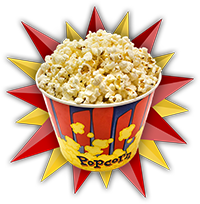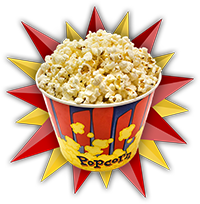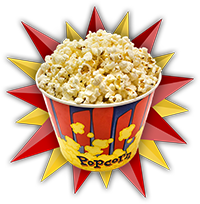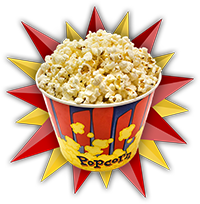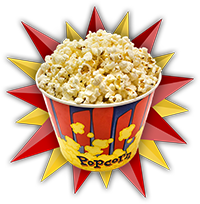 Oscar
Pick!

Cirque du Soleil: Worlds Away
If you can't get out there to see Cirque du Soleil in person, go to your local cineplex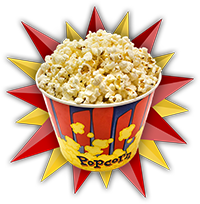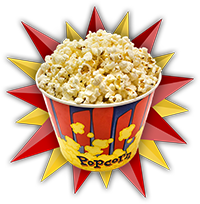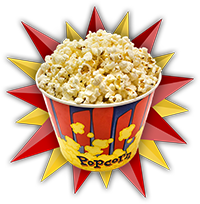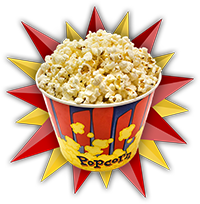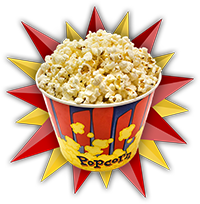 The Twilight Saga: Breaking Dawn - Part 2
I haven't seen the previous one so it was hard to follow the plot. Not a lot of car crashes in this film.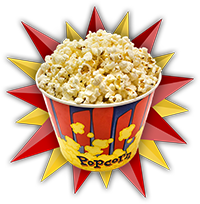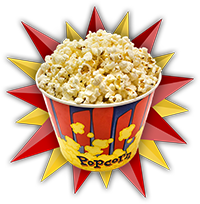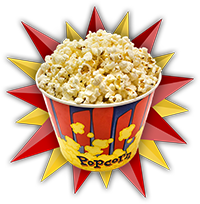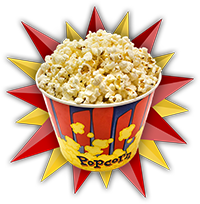 Jack Reacher
It's an instant classic.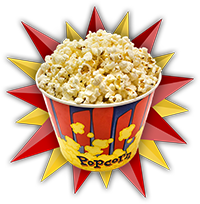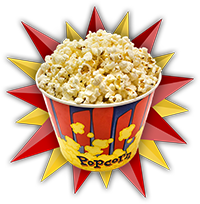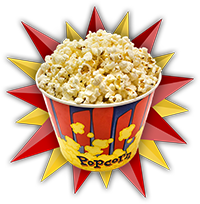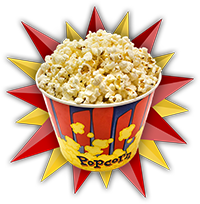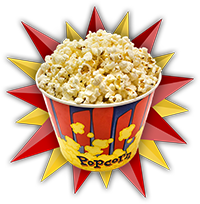 Rampage
I loved it too. It's actually interesting, Rampage - this new Rampage - is actually the sixth movie in movie history called Rampage but none of them are remakes, they're not sequels, they are six different filmmakers who decided Rampage would be a good title for a movie. And they're right.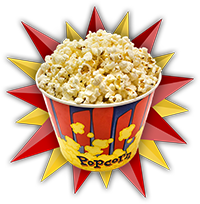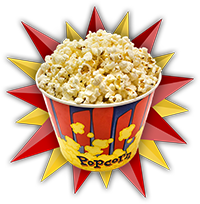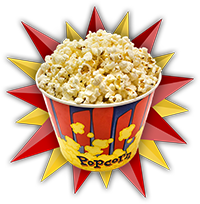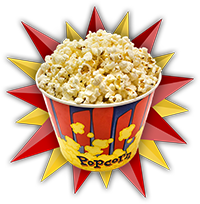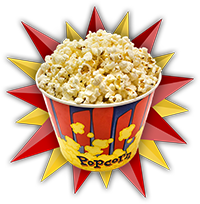 Acrimony
I think Tyler Perry is - it's strange, you wouldn't have seen this coming - but I think he's becoming the Woody Allen of our generation.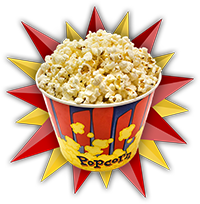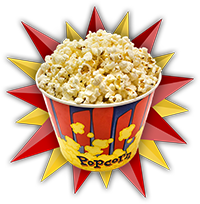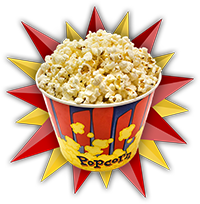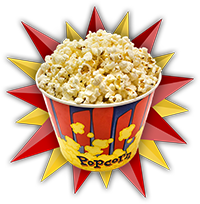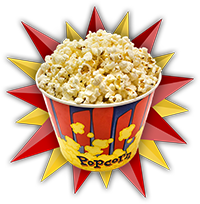 Oscar
Pick!

Sgt. Stubby: An American Hero
I thought it was great. I don't think Sgt Stubby is ever going to be on the level of Benji as far as being an American hero who happens to be a dog, but I do think the movie's very good.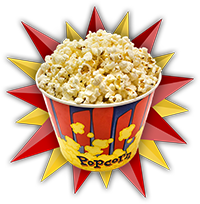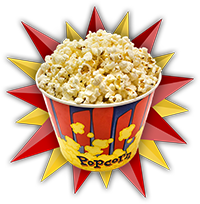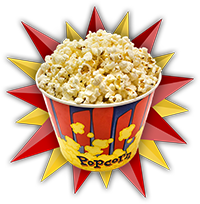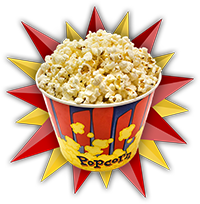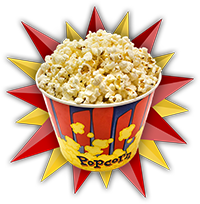 Ready Player One
Spielberg is probably the preeminent director of our time and it shows his confidence with this movie that he knew that this was gonna be such a hit that it was gonna kick off a new francise, and so - some would call it overconfidence, I think it's the right move - he called the first one in the series Ready Player ONE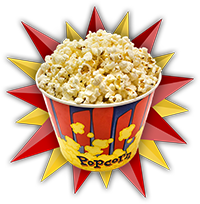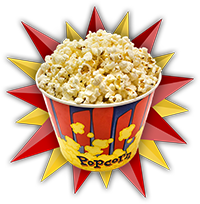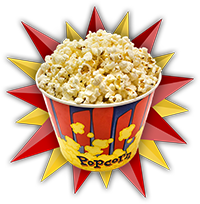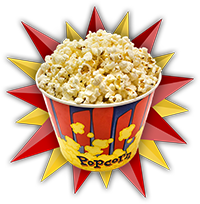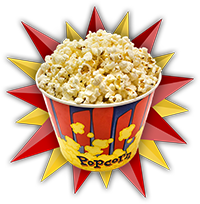 Super Troopers 2
I think good movie is kind of underselling it. I think it was a great movie. And I think that seeing the gang back after this many years, this has to set a record for the longest time between an original movie and it's sequel.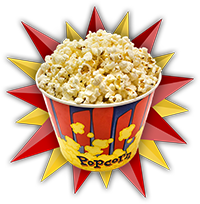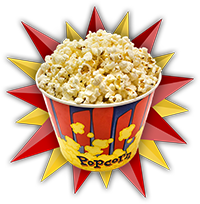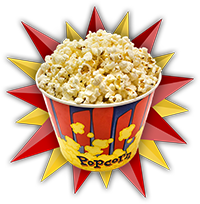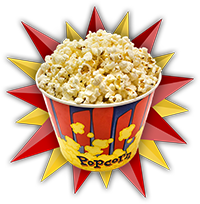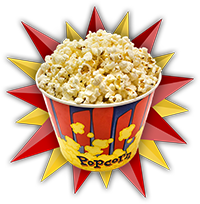 Solo: A Star Wars Story
I am going to decline to review this movie and I'm going to tell you why. I thnk any long time viewer knows that George Lucas and co are guilty of theft, taking my master codebreaker character and folding it into the Star Wars world. I don't know if that character plays into this movie, I'm going to have to assume that he does, but in any case I'm boycotting the movie until I receive full credit from Mr. Lucas and an invitation to appear in one of the future Star Wars movies.
Gregg did not rate this film
Breaking In
This is kind of a horror film about home invasion. It's really quite unpleasant at times, but that's kind of what going to the movies is all about is experiencing different types of things and some of them can't be fun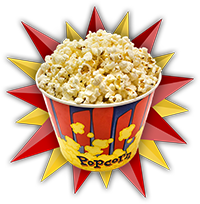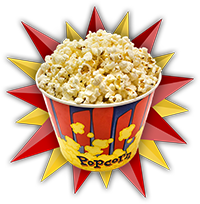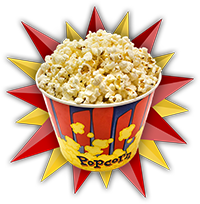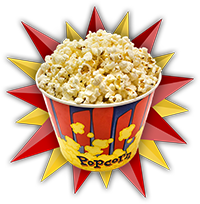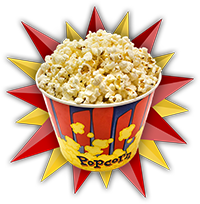 Traffik
This is kind of, um, I guess you'd say a modern twist on the old Easy Rider but in Easy Rider the motorcycle gang were heroes, and in this they're monsters.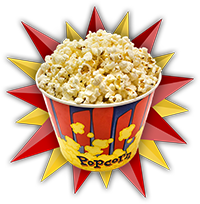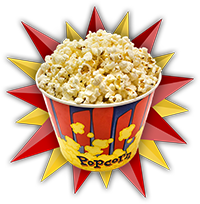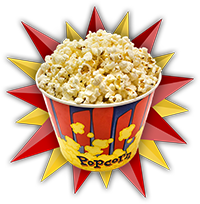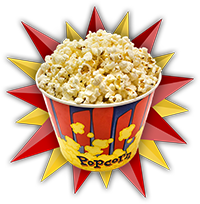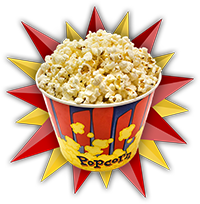 Pacific Rim: Uprising
After seeing this Pacific Rim movie I feel like there could be another 10 afterwards. This is the beginning of a new franchise.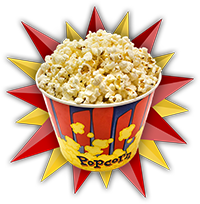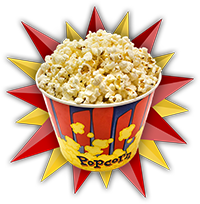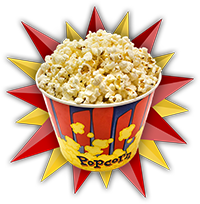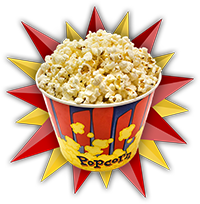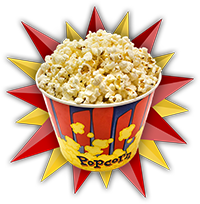 Show Dogs
It's actually from the director who made the Scooby Doo movies if you've seen those. Show Dogs, it sounds almost like Straw Dogs, but of course it's the exact opposite. This is something for kids.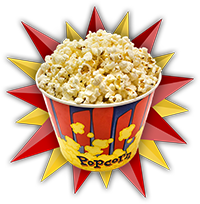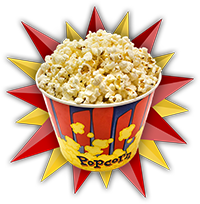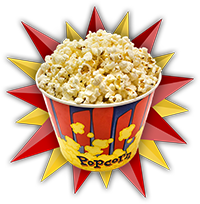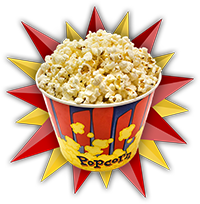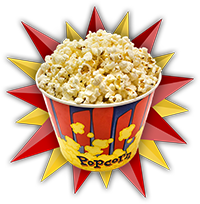 Deadpool 2
If you loved Deadpool and if you kind of left the theater scratching your head and thinking what is gonna happen next with these characters now you can find out, as I did.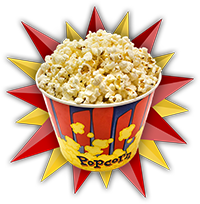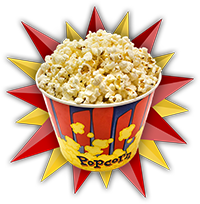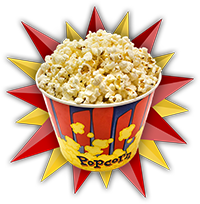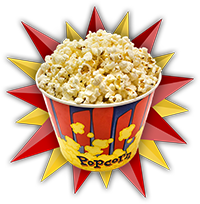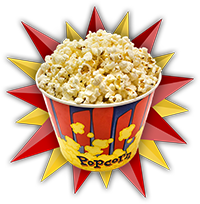 Sherlock Gnomes
This is a great movie. It's a frustrating movie because it is so great but it could have been greater. And the reason I say that is the director. John Stevenson is a no name director. I think when you've got Johnny Depp on board for something like this, the next call you make is to Tim Burton.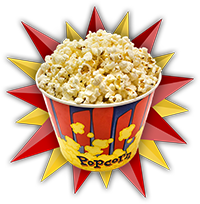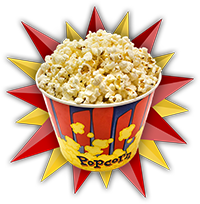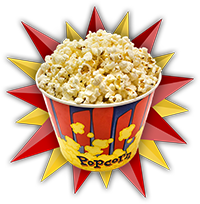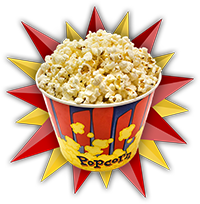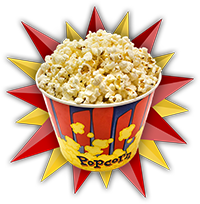 Chappaquiddick
I don't think it's quite the political movie that you make it out to be, I think it's more of an old fashioned horror movie in that you've got a car on a bridge hitting the water and sinking, which is very frightening to most people.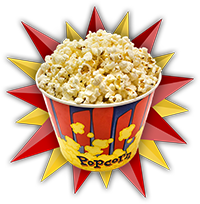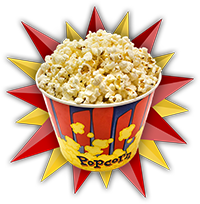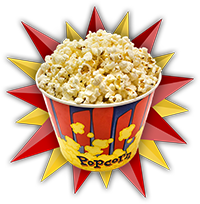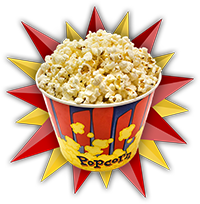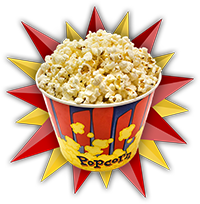 You Were Never Really Here
I felt like I was there, I was in the theater because it was a very memorable film to see. It was one of the scariest movies in recent years, one of the most horrifying and one of the most real.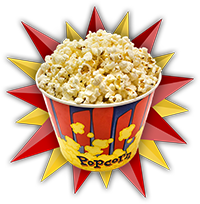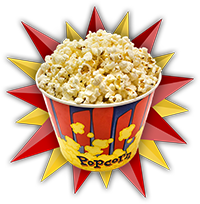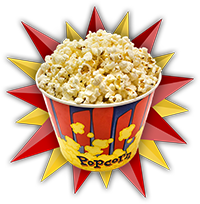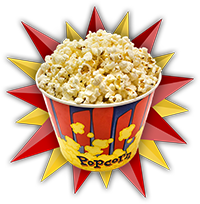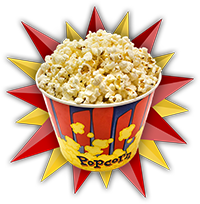 Avengers: Infinity War
I think it was a mistake for Marvel to call it The Avengers when there was already another series called The Avengers with Uma Thurman.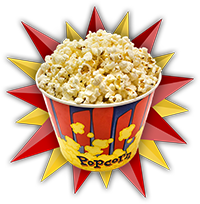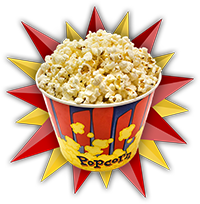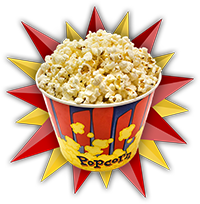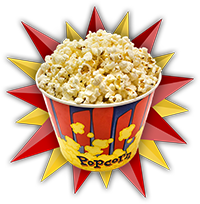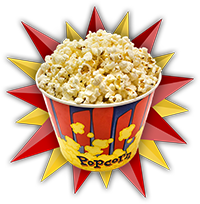 Overboard
I think they were taking a risk but I think the risk paid off because this movie is just as good as the original, maybe even a touch better.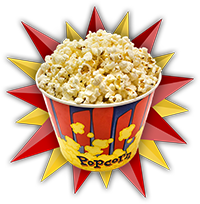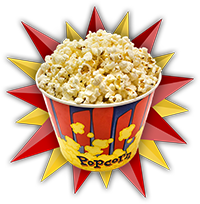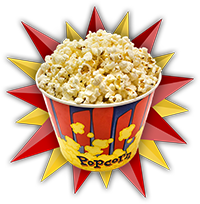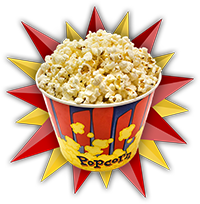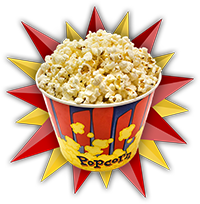 Life of the Party
If the Oscars would get with the modern world and have an award for best comedy this would be a shoo-in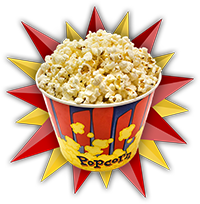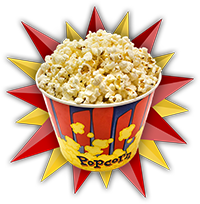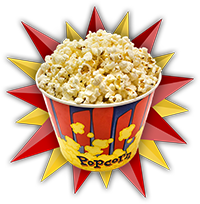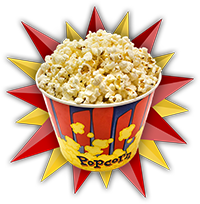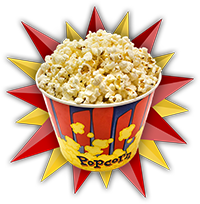 Oscar
Pick!

Snitch
If I was gonna go to the movies some afternoon I think I'd go see the Hobbit which is still playing in a few theaters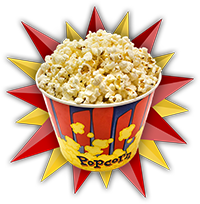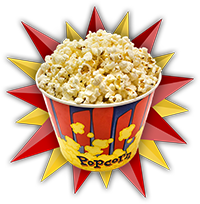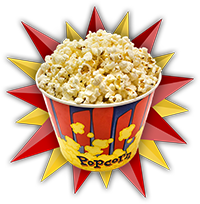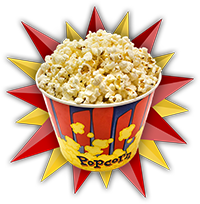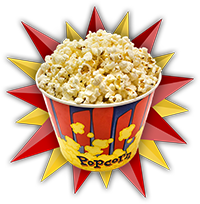 Jurassic Park
This is the same Jurassic Park you know and love but it's in 3D now.
Gregg did not rate this film
Carrie
I probably shouldn't say anything about this because I don't want to give away the ending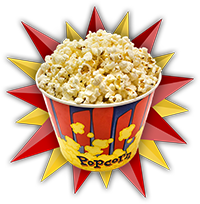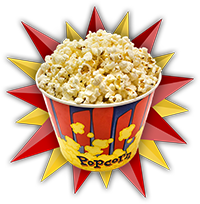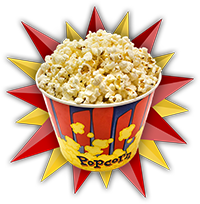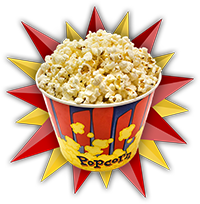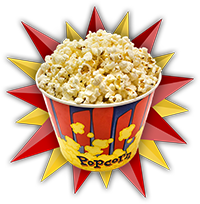 Oblivion
This film is a delight. It's a science fiction movie. It's a little strange.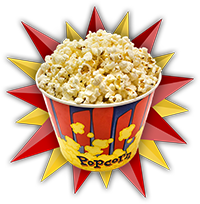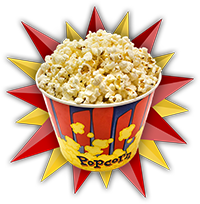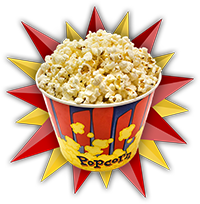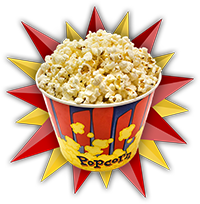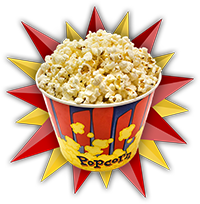 Dark Skies
If you saw the full thing, as I did, you would give it 5 bags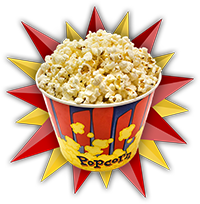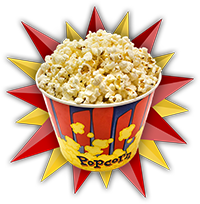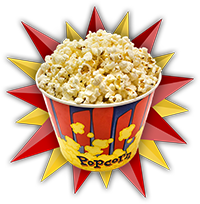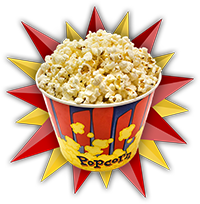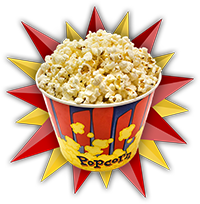 Escape from Planet Earth
If you've got somebody like Brendan Fraser, who is a great resource, if you actually filmed him rather than animate him I think it would have been more enjoyable.
Gregg did not rate this film
21 & Over
It could be a case of too many cooks spoil the broth in that...two directors, sometimes I think it gets kind of messy.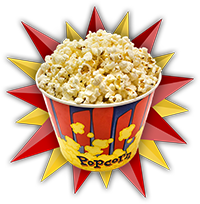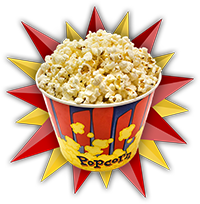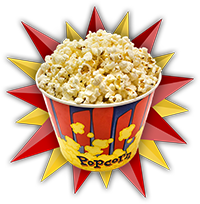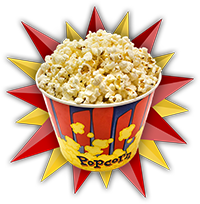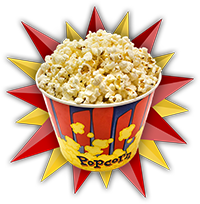 The Croods
Thinking about this movie just makes me feel warm all over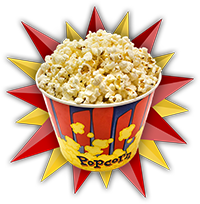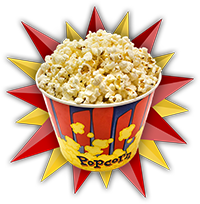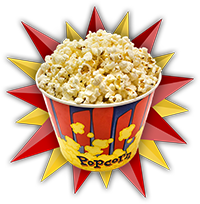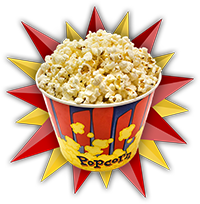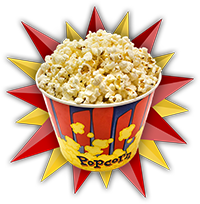 Jack the Giant Slayer
When I see a movie like this the first thing that pops into my head is "I love this job"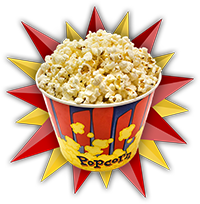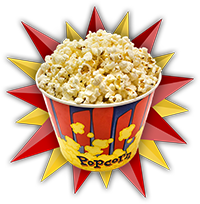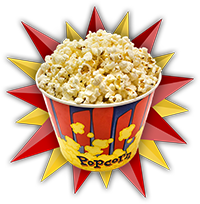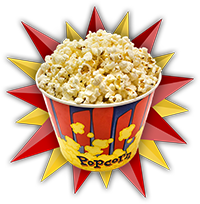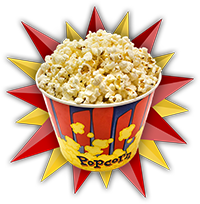 The Incredible Burt Wonderstone
I think this is the year that Oscar is gonna smile on Jim Carrey because I think he gave a great performance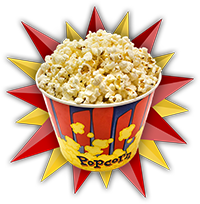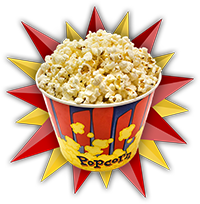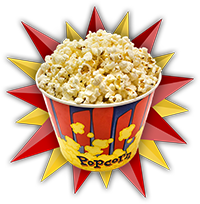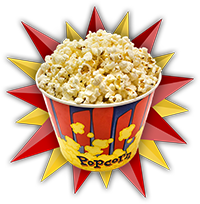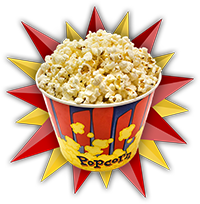 Oscar
Pick!

Identity Thief
She might be stealing people's identities, but what she's really stealing is our hearts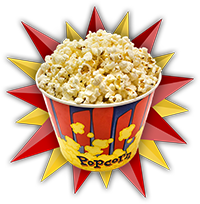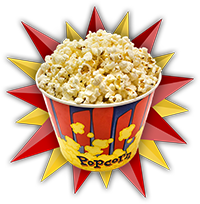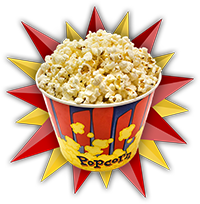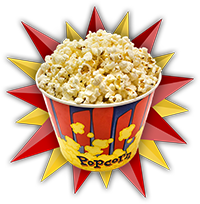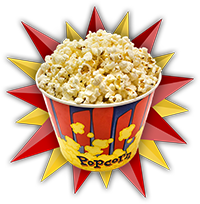 Dead Man Down
We're living in good times, and this is a great movie.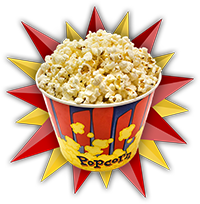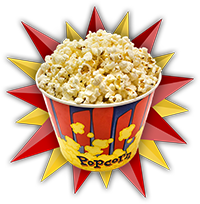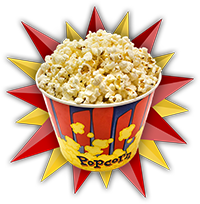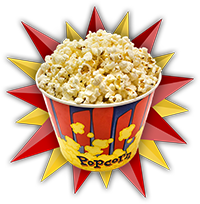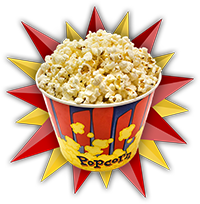 Scary Movie 5
You know what you're in for, which is a lot of laughs, a couple of little chills, a little fright here and there, and a little bit of eye candy in the form of Miss Lindsay Lohan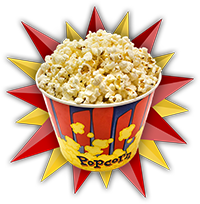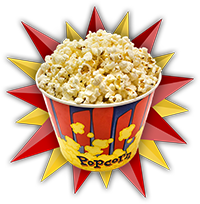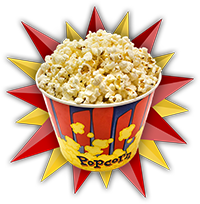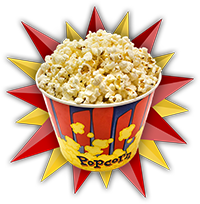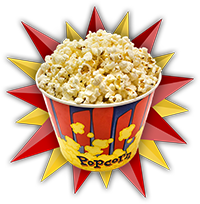 A Good Day to Die Hard
You think "Bruce Willis is getting a little old, maybe it's time to pass the torch to a new generation of Die Hard characters" but then you see this movie and realize "Nope, lets keep him in the throne."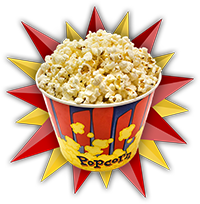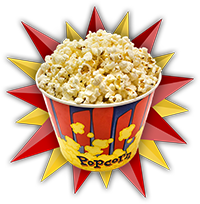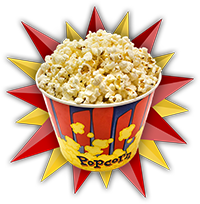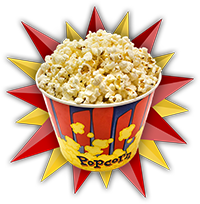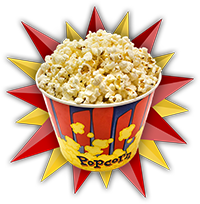 Oz the Great and Powerful
I gotta say I miss The Munchkins. I never though I would hear myself say that.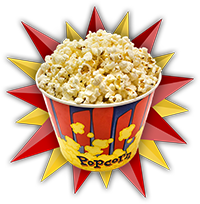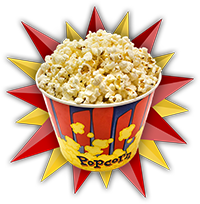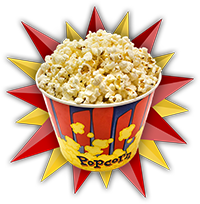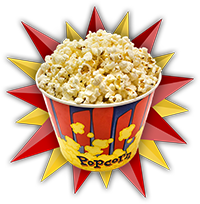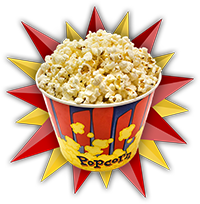 The Company You Keep
It's one of those movies where you're enjoying it but the whole time you're thinking "could I be learning something, too?"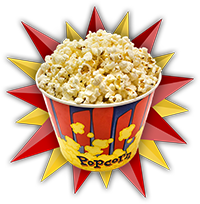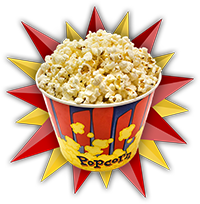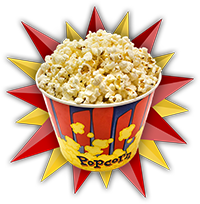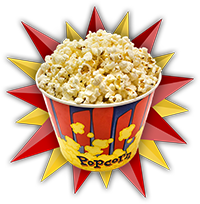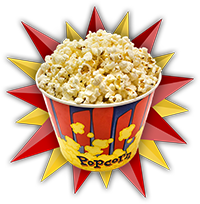 Percy Jackson: Sea of Monsters
I would say it's sort of like The Hobbit underwater. Hobbit meets Jaws!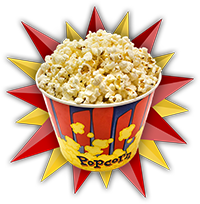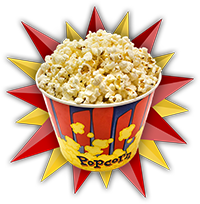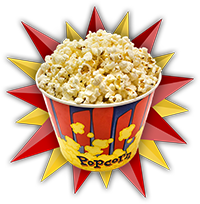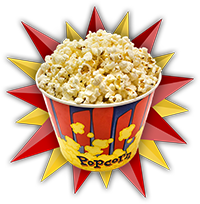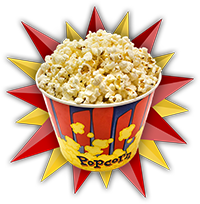 One Direction: This Is Us
It's not really a movie. It's just some jerks playing awful music.
Grown Ups 2
Grown Ups 2 should be called Grown Ups ONLY. It's pretty raunchy.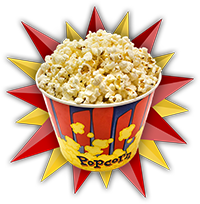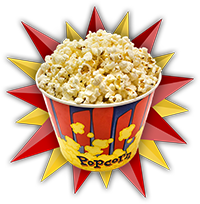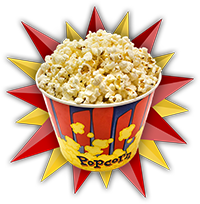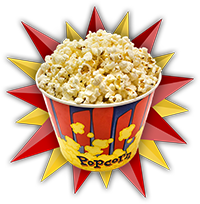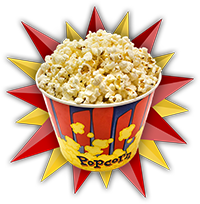 The Smurfs 2
I hope this is one of those franchises like Star Trek that we see become a regular presence on our screens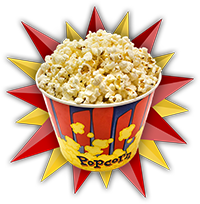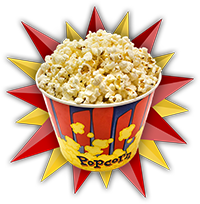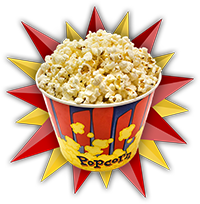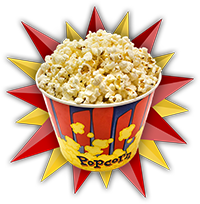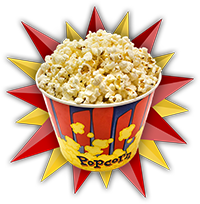 Oscar
Pick!

The Lone Ranger
Disney is usually known more for their animation, and it's neat to see them branching out with something like this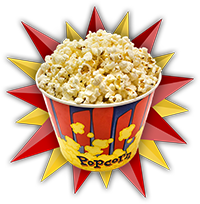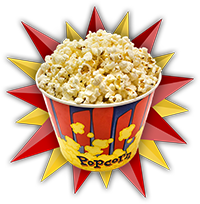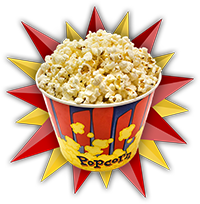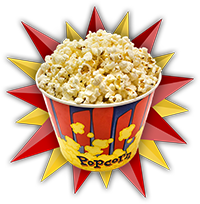 Getaway
2 bags of popcorn, I guess. It's not the Steve McQueen 'Getaway'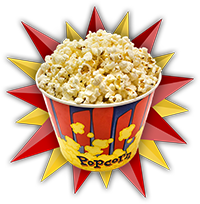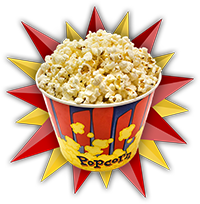 The Hobbit: The Desolation of Smaug
In a way it's the ultimate Christmas movie, in that it's a gift from Peter Jackson to the world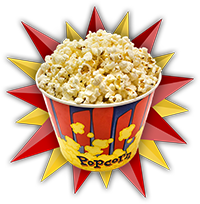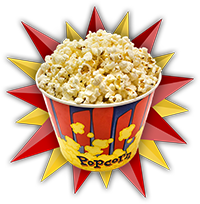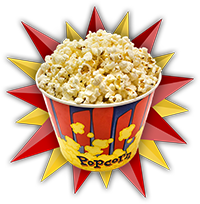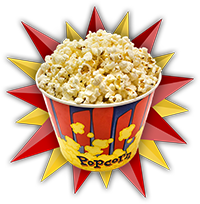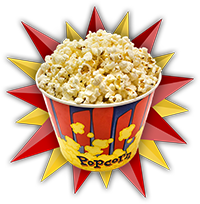 Oscar
Pick!

The Wolverine
This is kind of the "Gone With The Wind" of Wolverine movies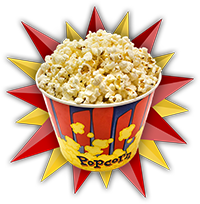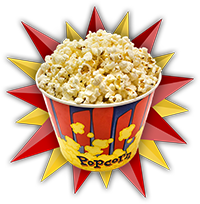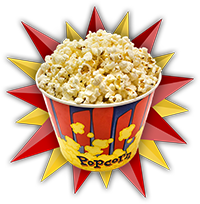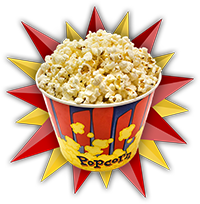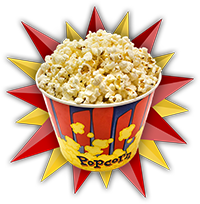 300: Rise of an Empire
Whether a character leaves or stays that isn't really how you review movies. That's kind of amateur-ish.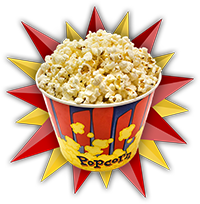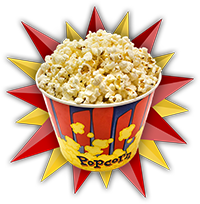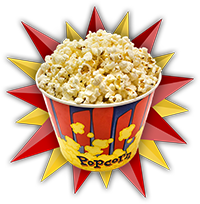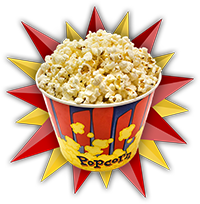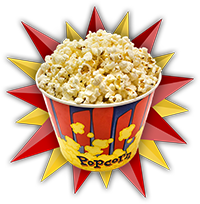 Pacific Rim
I loved this movie and I look forward to many more in the series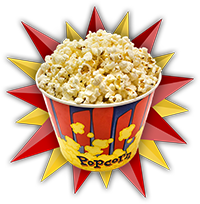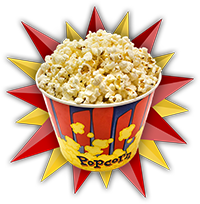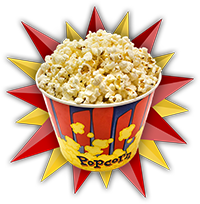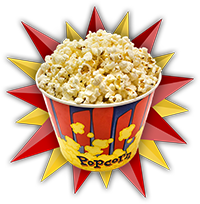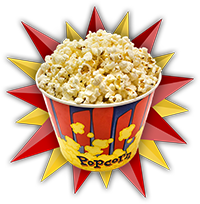 Riddick
I've seen all the Vin Diesel movies. I'd rank this among his top 3.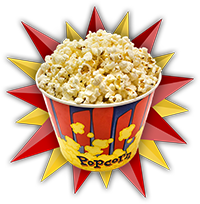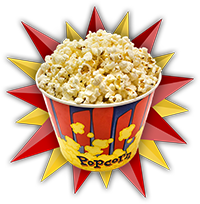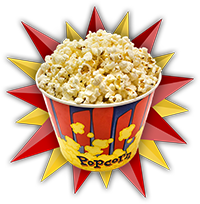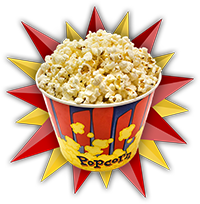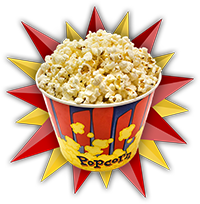 Blue Jasmine
A lot of filmmakers are making the movie from the wallet, and [Woody] is making it from the heart
Gregg did not rate this film
Kick-Ass 2
I think with a better title you'd have more of an audience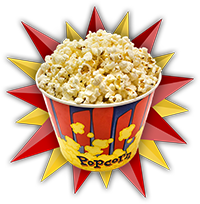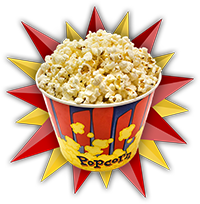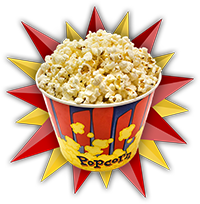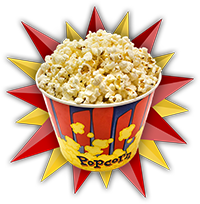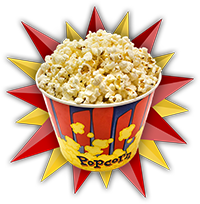 Elysium
Neat film
Gregg did not rate this film
Despicable Me 2
This is the kind of movie you take kids to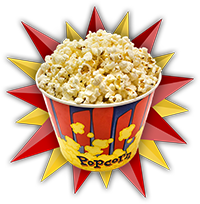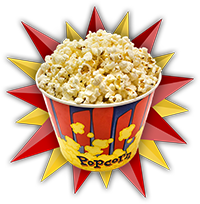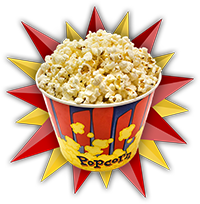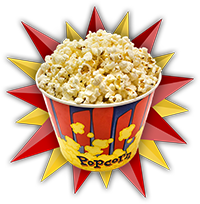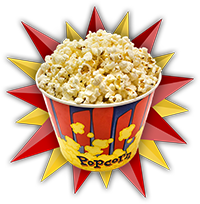 Oscar
Pick!

A Madea Christmas
I've gotta say I was a little distracted when I was trying to watch this one because my mind was still on The Hobbit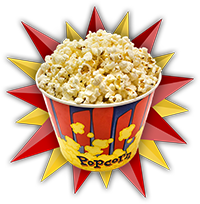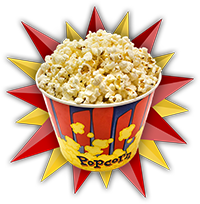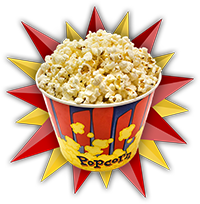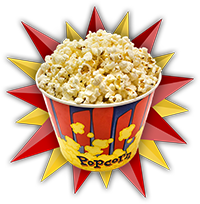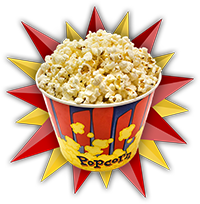 RED 2
These are assassins, so there's gonna be some blood spilled. And there is.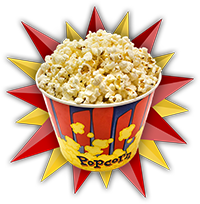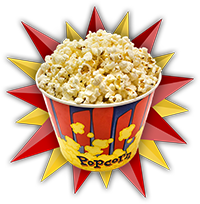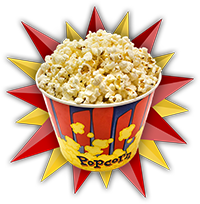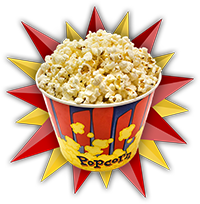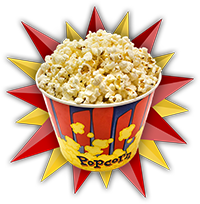 Turbo
Usually when you have "slow and steady wins the race" it's a turtle. In this case it's a snail so I thought that was kind of interesting.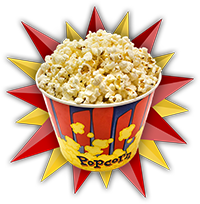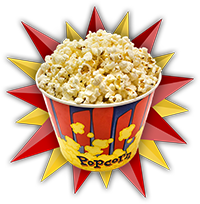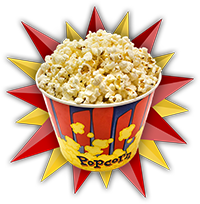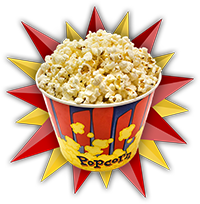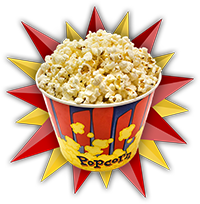 Pompeii
This one's not quite up to the level of 'Gladiator' but it's damn close.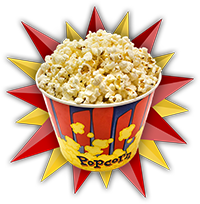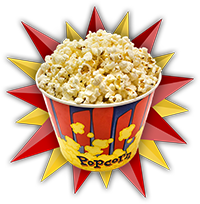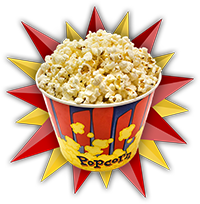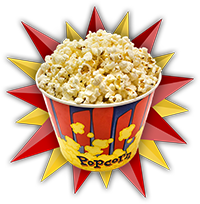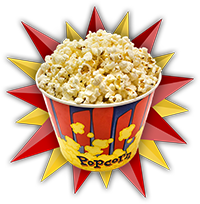 Project Almanac
This is probably the best time travel movie I've seen since 'Back to the Future 3' which was the conclusion of the Back to the Future trilogy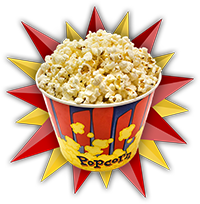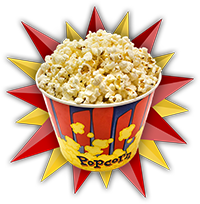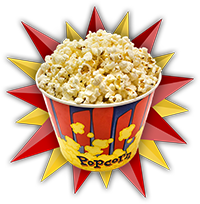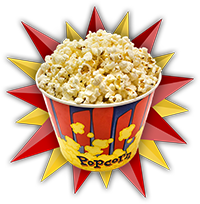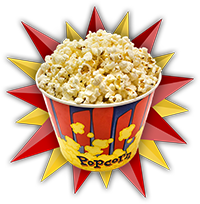 The Lego Movie
This might be marketed as a kids movie but I think it's something that all adults will enjoy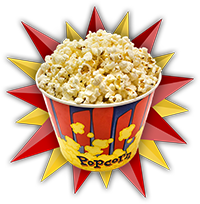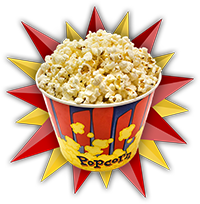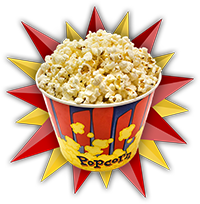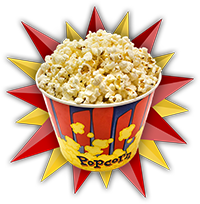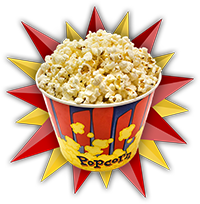 The Nut Job
If you'd seen the movie, you'd know that it's an animated film about a squirrel.
Gregg did not rate this film
Muppets Most Wanted
It's like Sesame Street but a little bit more adult. But still perfect for kids.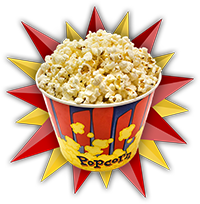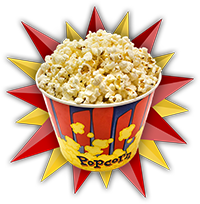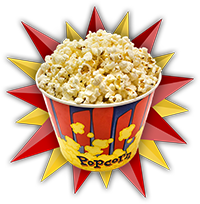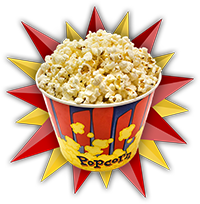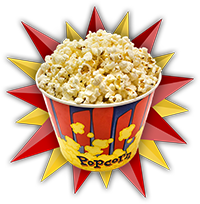 Walk of Shame
I might dock for being a little bit insincere plotwise, but in fact I love the movie so much I can't dock it in good faith.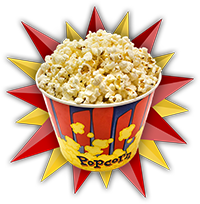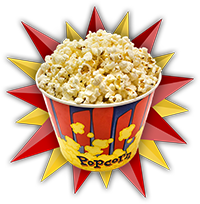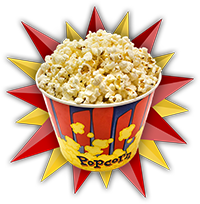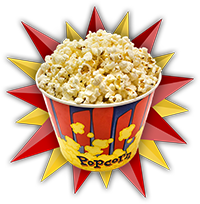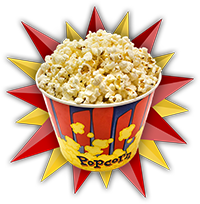 Non-Stop
It was more of a dark look at a really toxic subject which is airplane hijacking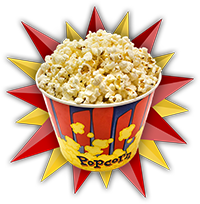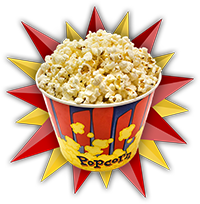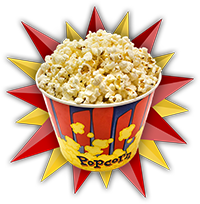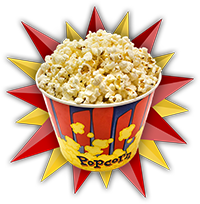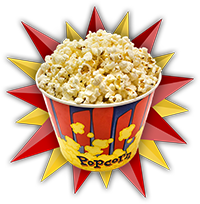 Gimme Shelter
I don't know if you want me to talk about the movie or maybe I should talk about medicinal leeches or some other quackery that has nothing to do with the movie at hand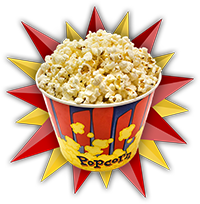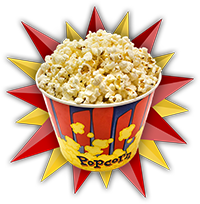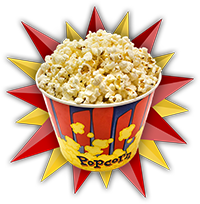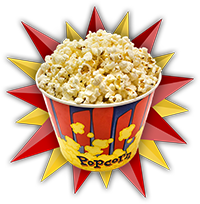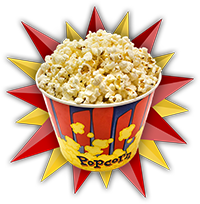 That Awkward Moment
That awkward moment when a movie review show is ruined by quackery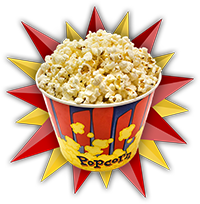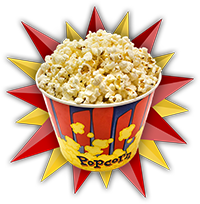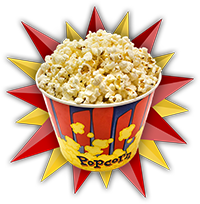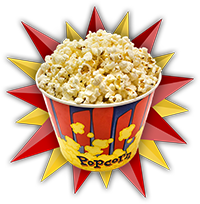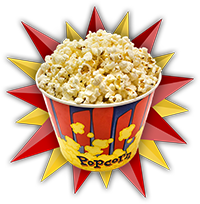 Her
If you ever saw the Al Pacino classic "S1m0ne" which was short for Simulated One, this was kind of an unoffical remake of that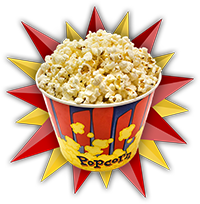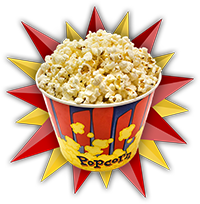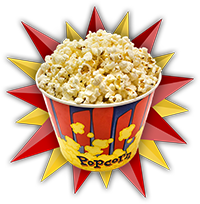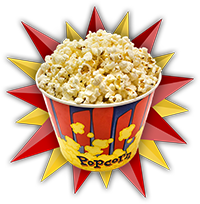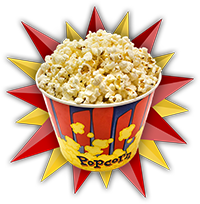 Girl on a Bicycle
It wasn't a Bond movie. I'm kind of a Bond-head as anyone who watches this show knows, but it had it's charms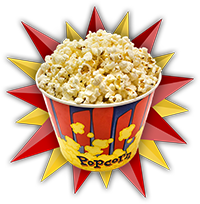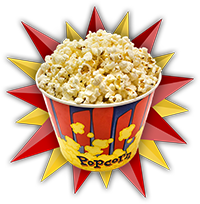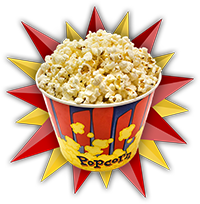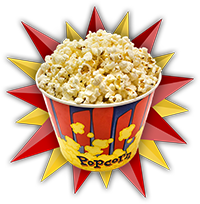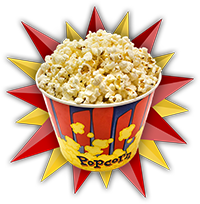 Need for Speed
I do like action and adventure and things like that so I'm gonna give it 5 bags of popcorn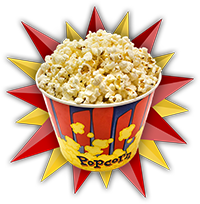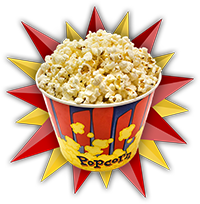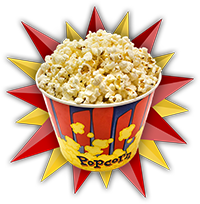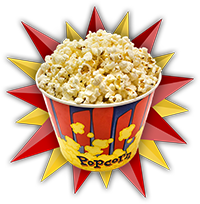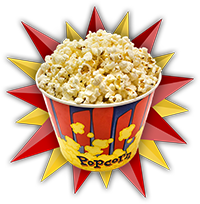 RoboCop
If you loved Robocop the original, you're probably going to love this twice as much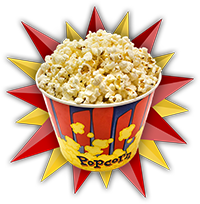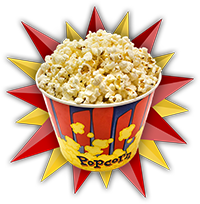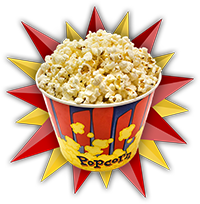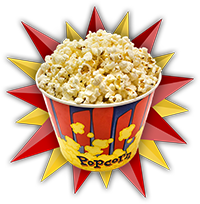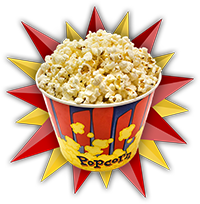 Lone Survivor
Sort of an unoffical sequel to Zero Dark Thirty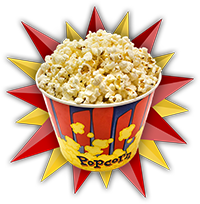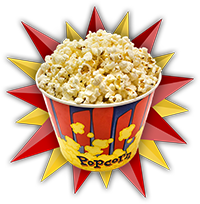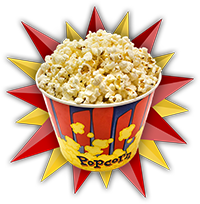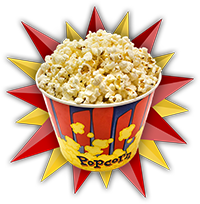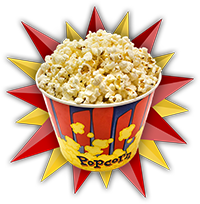 I, Frankenstein
I've seen all the Frankenstein movies. I would rank this up there with the best of them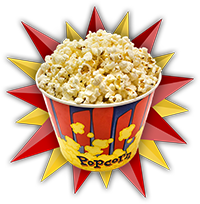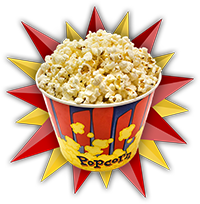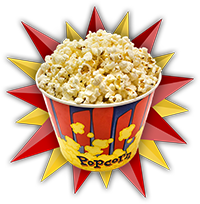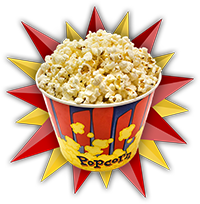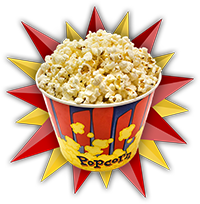 Labor Day
It's no laughing matter what happens to the family in this movie. And I hope it never happens to any of our viewers.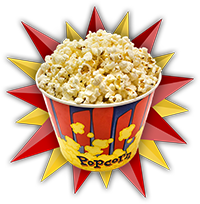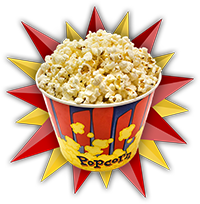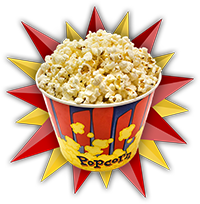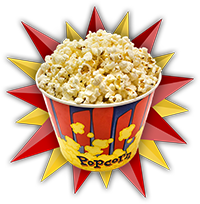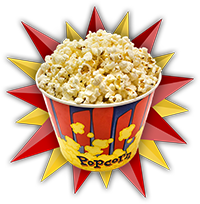 Endless Love
This is a fun movie. A little painful at times, I found.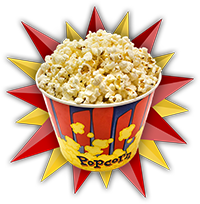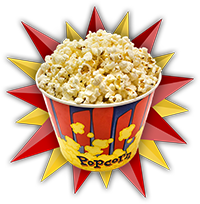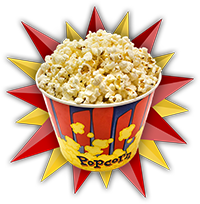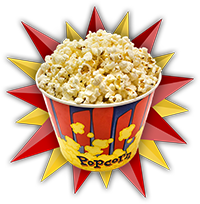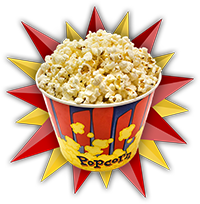 Ride Along
I think it's interesting that you'd cast Ice Cube in a movie this hot, because you have to worry about him melting on the set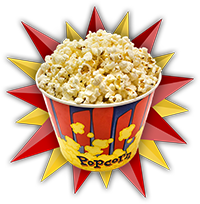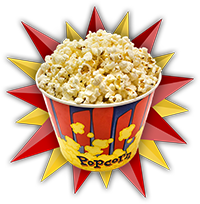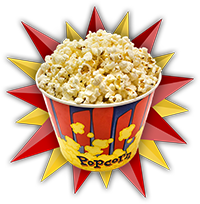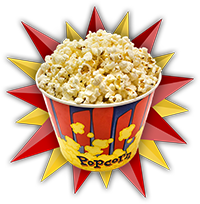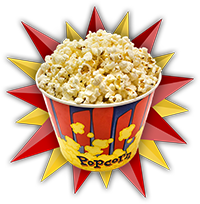 The Expendables 3
It would make a great feature film to take the Decker stuff, expand on it a little bit, re-cut it, make it into a movie.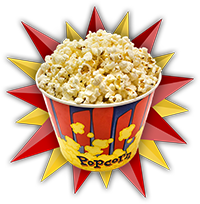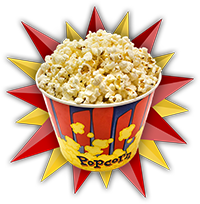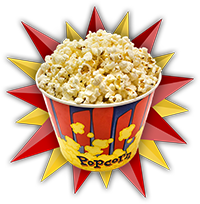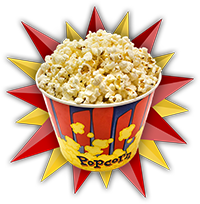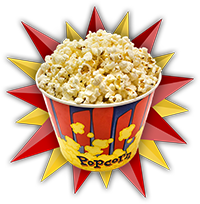 Deliver Us from Evil
Imagine 'The Exorcist' set in New York City and I think you get an idea of what we're dealing with here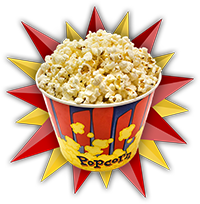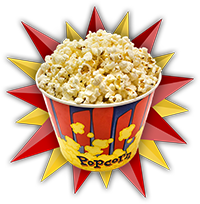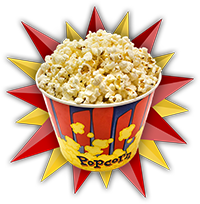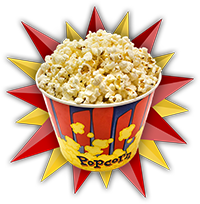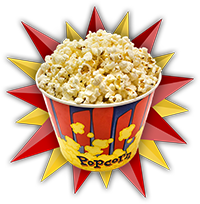 Planes: Fire & Rescue
What can you say? I've seen a lot of movies over the years and it takes a special movie for me to say afterwards, "Wow I've never seen anything like that" and that's what this movie was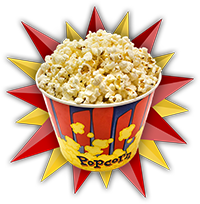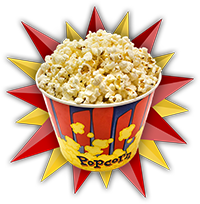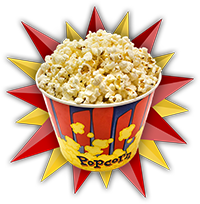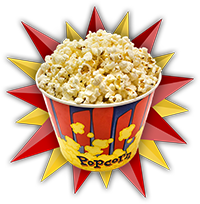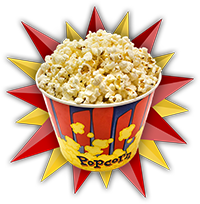 The Green Inferno
It's a good movie, I give it 5 bags of popcorn.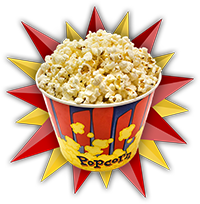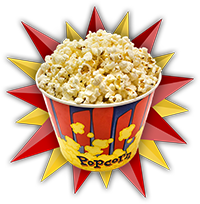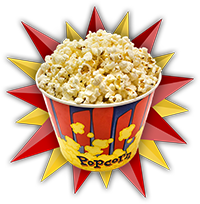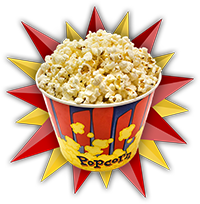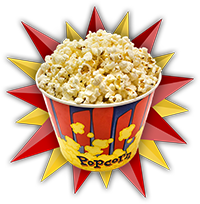 Get on Up
I think it was a very very excellent movie, and if you gave his life 5 bags of popcorn then you're gonna have to give the movie 5 bags of popcorn and that's what I'm doing here today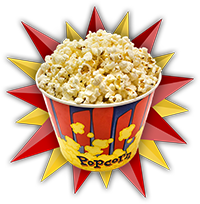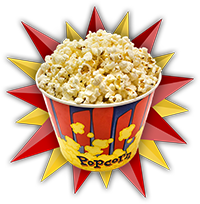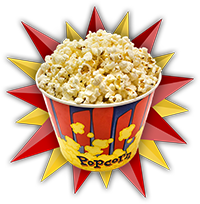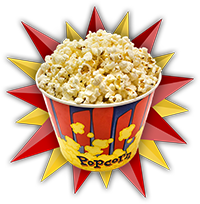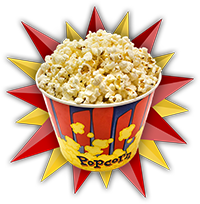 Oscar
Pick!

Guardians of the Galaxy
I liked the movie a lot. I'm glad I could SEE it, and that makes all the difference.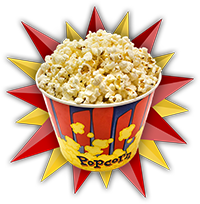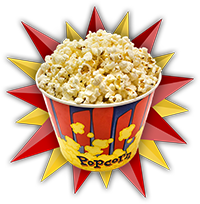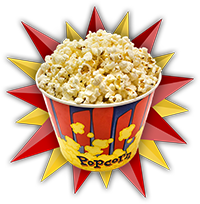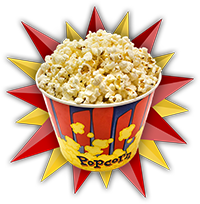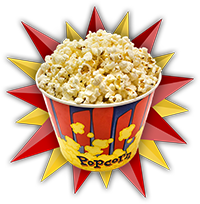 Wish I Was Here
This was very much like real life, and some of the problems you can encounter in life as you try to get through your day to day living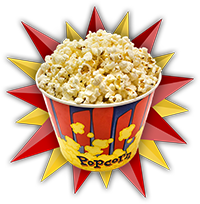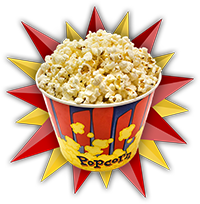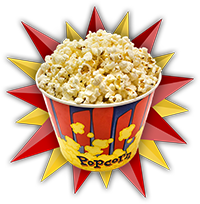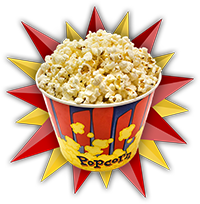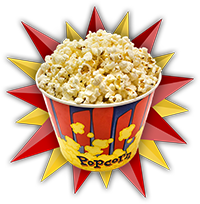 Oscar
Pick!

Hercules
Oscar may be calling you, Mr. Rock!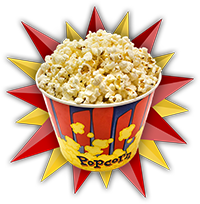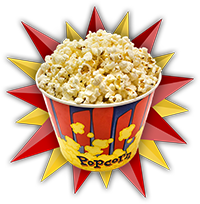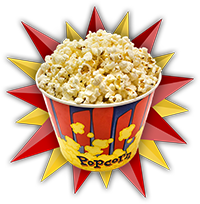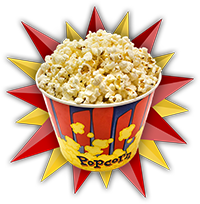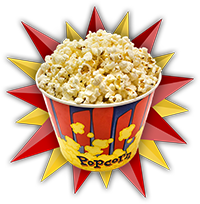 Oscar
Pick!

Sin City: A Dame to Kill For
I do think it's a cautionary tale of how you can screw up a movie through not honoring the people who have made something what it is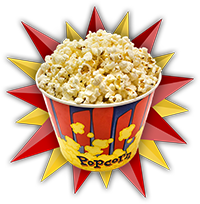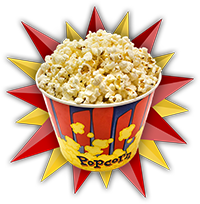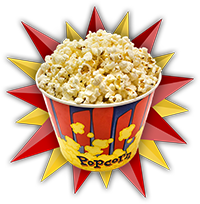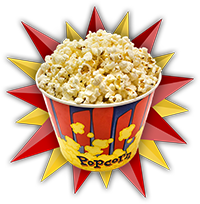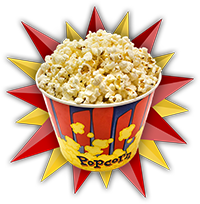 Tammy
35th anniversary of 'Blues Brother' this year and so it's kind of cool to see [Dan Aykroyd] back on the screen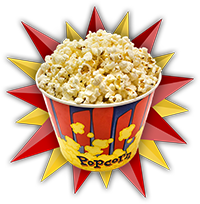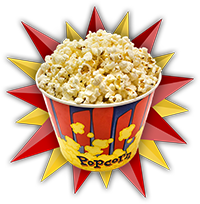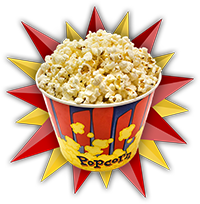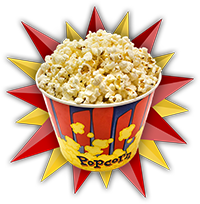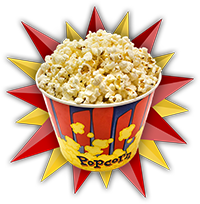 Dawn of the Planet of the Apes
If it wins Best Picture that's probably a sign that it's the last one in the series. Because that's how they tend to do that, if you remember with Lord of the Rings won best picture and the The Hobbit 3 is probably gonna win best picture.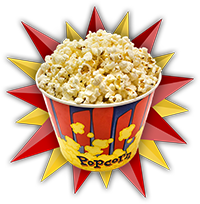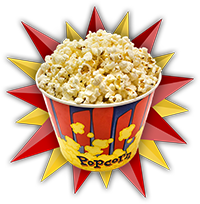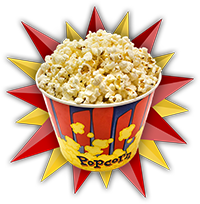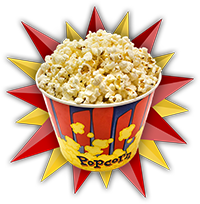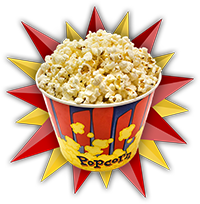 Let's Be Cops
I saw it. It was very funny. It's your typical summer comedy. It's got flashes of brilliance.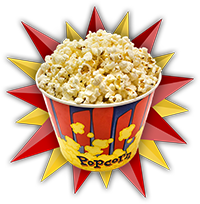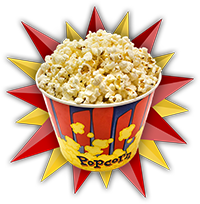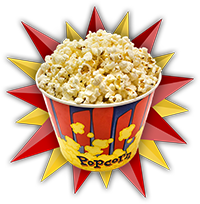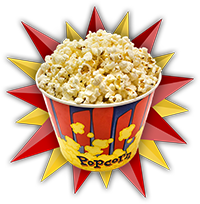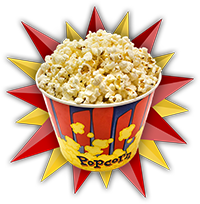 The November Man
It's hard to watch a movie with an ex-Bond because you're thinking about past Bond glories and things like that.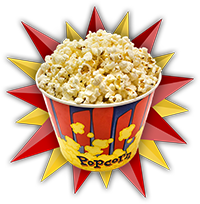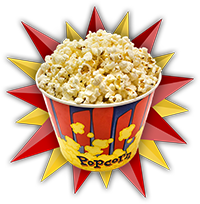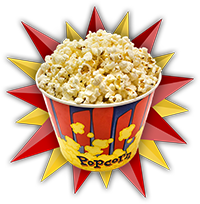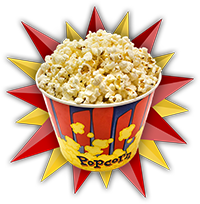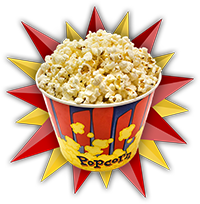 Jupiter Ascending
Mila Kunis provides the eye candy, there's plenty of CGI, and this is just a fun popcorn movie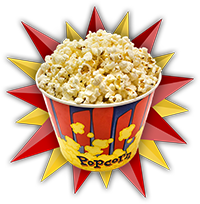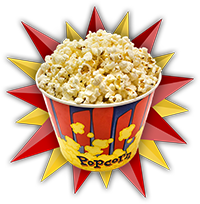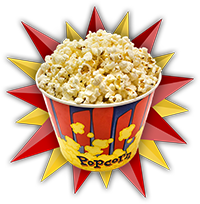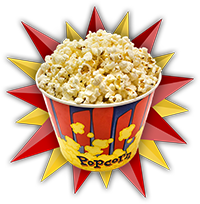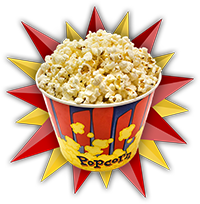 Jessabelle
It does have it's moments - it's scary, it's frightening. Anything with a ghost is frightening. That's the last thing you want is to be haunted by a ghost.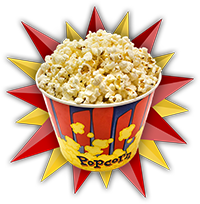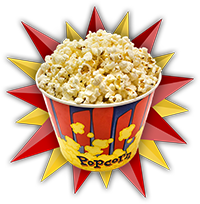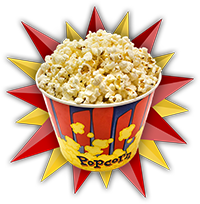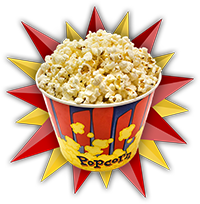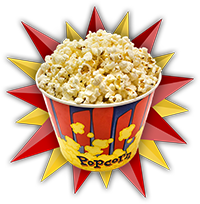 Teenage Mutant Ninja Turtles
I don't really want to say anything about it, because anything I say might end up in an episode of Decker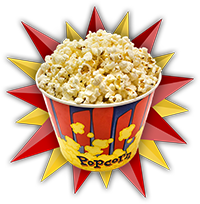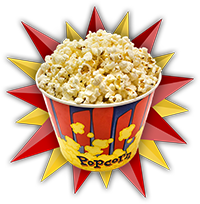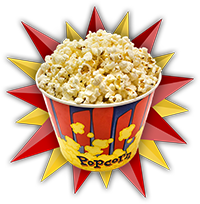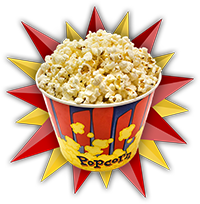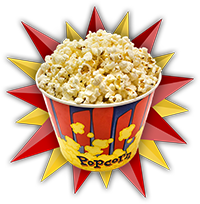 And So It Goes
And so it goes...right up to the podium to collect the award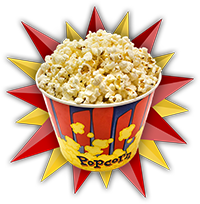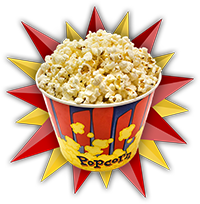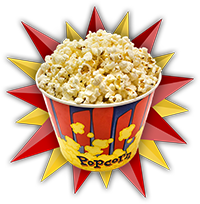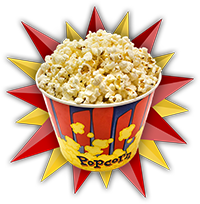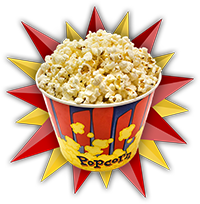 Oscar
Pick!

Magic in the Moonlight
The movie is called 'Magic in the Moonlight'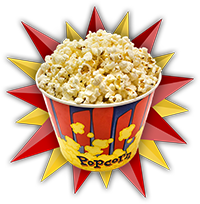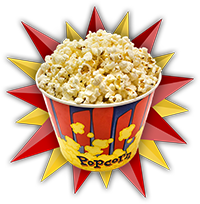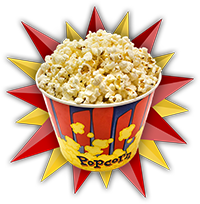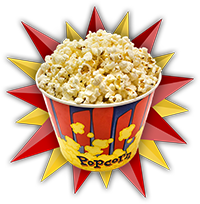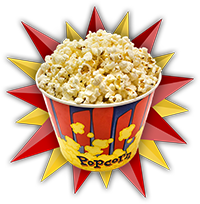 Dark Places
You sleep good at night because you haven't done anything. I'm the one who Ayaka comes knocking at my door crying her eyes out because you won't let her into your place
Gregg did not rate this film
Insurgent
I gotta say, some of it reminded me of our own Decker, but not as good, you know?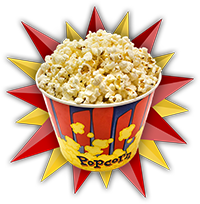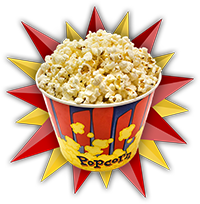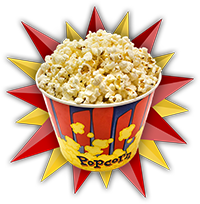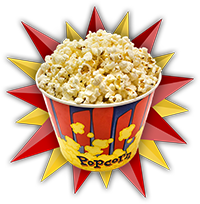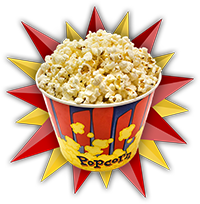 Kingsman: The Secret Service
That's kind of what makes it good. When you're watching it it reminds you of how much we really appreciate Deckers appearance on the action scene.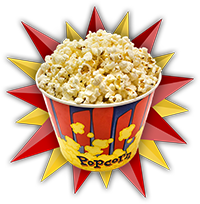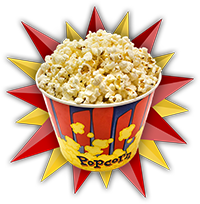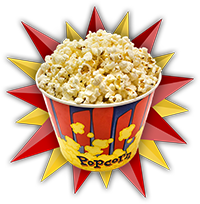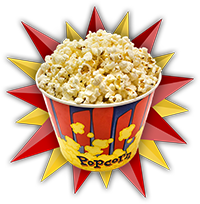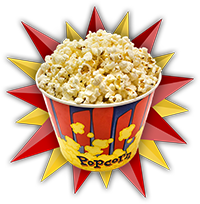 The SpongeBob Movie: Sponge Out of Water
It's an interesting trend, television shows or cartoons expanding into being feature films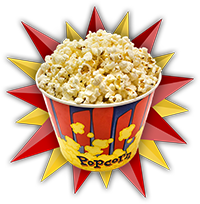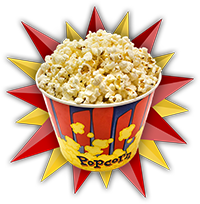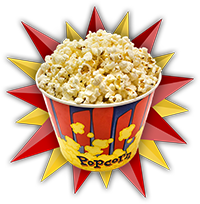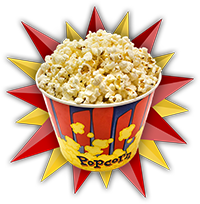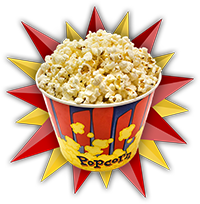 Woman in Gold
It's not the kind of thing I would take small children to unless you're trying to teach them something about history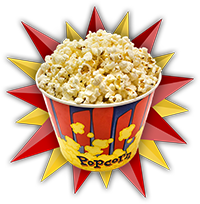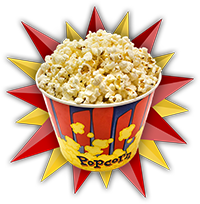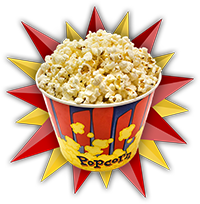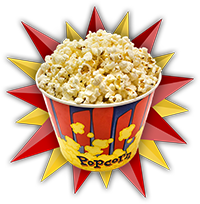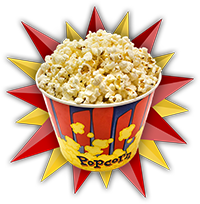 Fifty Shades of Grey
I saw it more as kind of a romance. It did have some adult elements to it.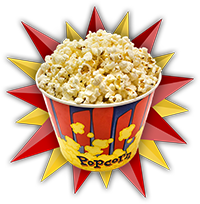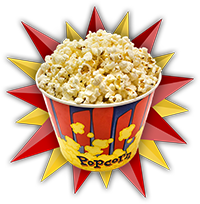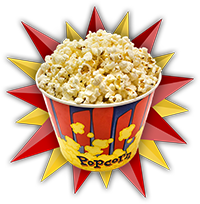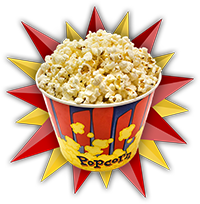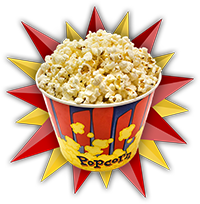 The Lazarus Effect
The idea of coming back from the dead is a topic that's interested people for decades. In a sense it's sort of the new era of classic movie monsters like your Frankenstein's and your Wolfman and your Mummy.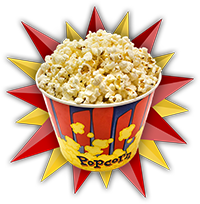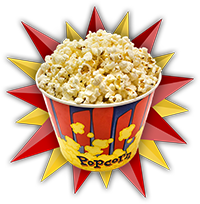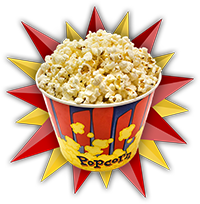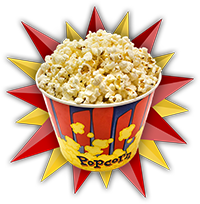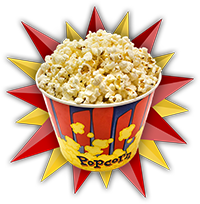 Home
It's great. I mean, Steve Martin is always, you know, you're never gonna go wrong with Steve Martin.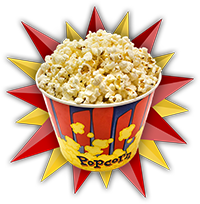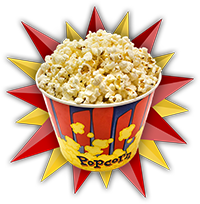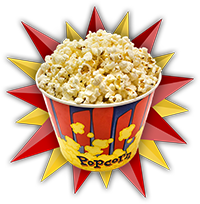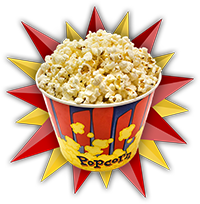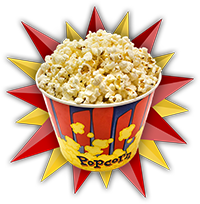 No Escape (aka The Coup)
If you're a Bondhead you'll watch anything Pierce Brosnan does, and of course I loved it because of that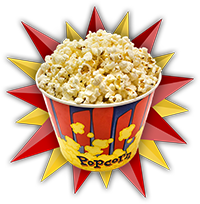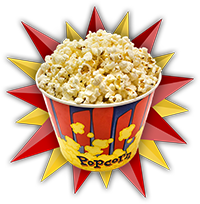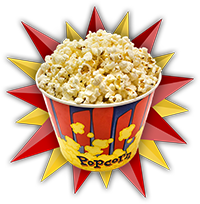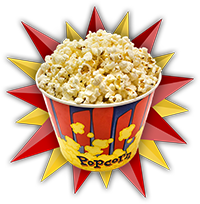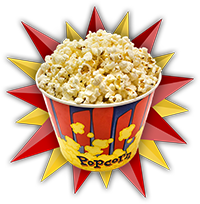 In the Heart of the Sea
I'm gonna give it 5 bags of popcorn and 5 little rubber duckies in case you want to put them in the bathtub and recreate the movie in your own bath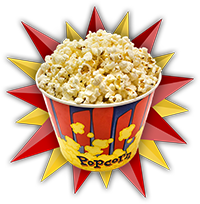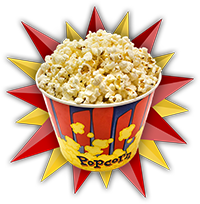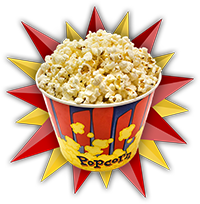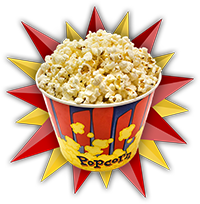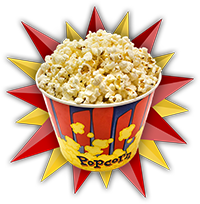 Focus
With two directors I think it's easier to get that kind of focus because they can share some of the mundane aspects of being a director and focus on the stories and on the great actors like Will Smith.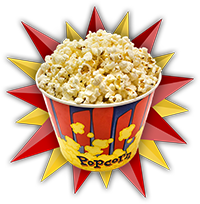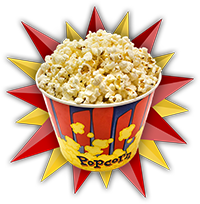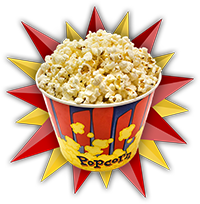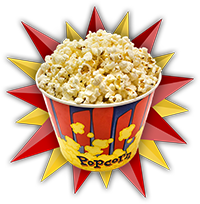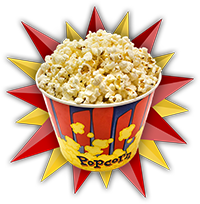 Oscar
Pick!

McFarland, USA
I would disagree with you. I think it IS your typical Kevin Costner movie in that Field of Dreams is one of the all-time great Kevin Costner movies and it's a sports movie.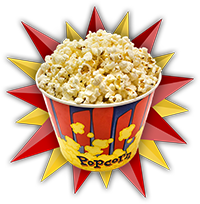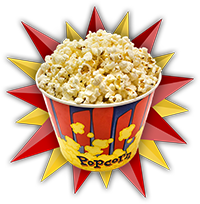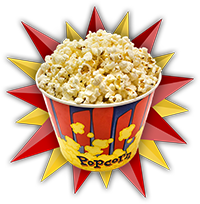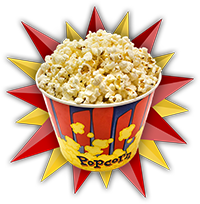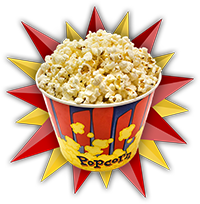 Furious 7
I think it's very sad that Paul Walker passed away and never got to see this movie. I think he would have liked it. It's a very, very good film.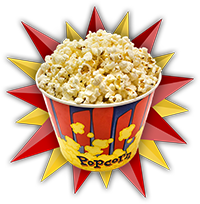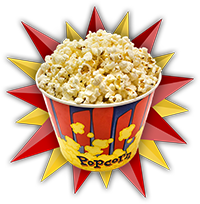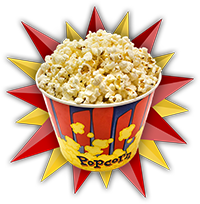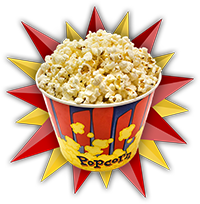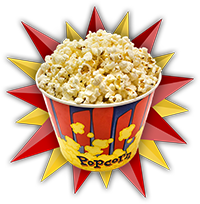 Jupiter Ascending
It's the kind of thing you might want to go to with a friend because it get's a little scary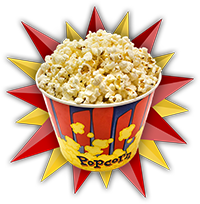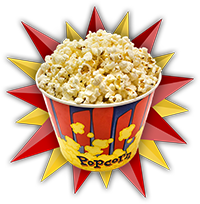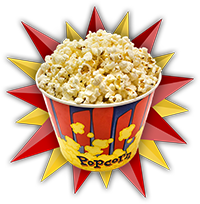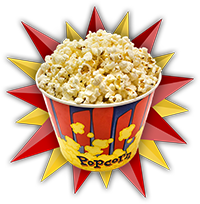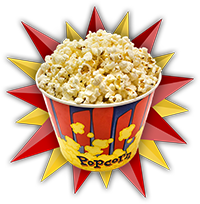 Cinderella
Cinderella has become, over the years, something for children and there's aspects of the story that are very adult. I think that this movie kind of delved into that a little bit.
Gregg did not rate this film
Jupiter Ascending
The are the guys that did The Matrix. And if you love The Matrix, and The Matrix 2, The Matrix 3 - the sequels, you'll love this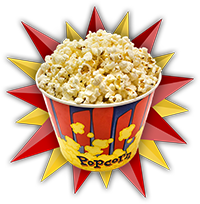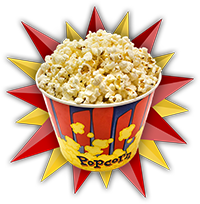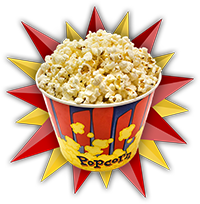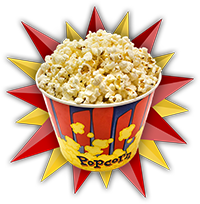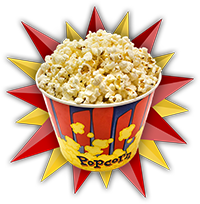 Hot Tub Time Machine 2
Hot Tub Time Machine was the Airplane of our generation, just a comedy that everybody loved.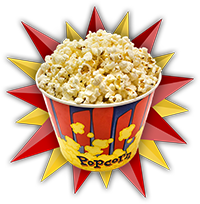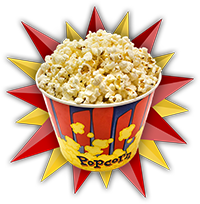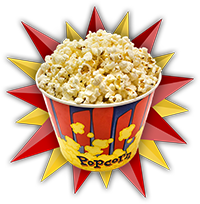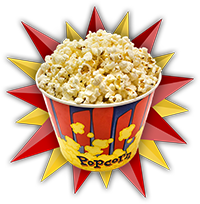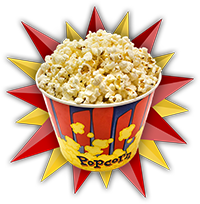 Chappie
Signourney Weaver is one of my favorites in Alien, and this being a science fiction film like Alien, I felt it was sort of the flip side of Alien. Kind of the darker side of Alien.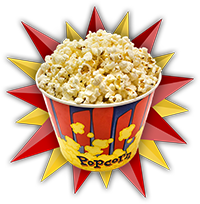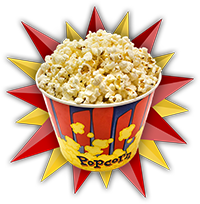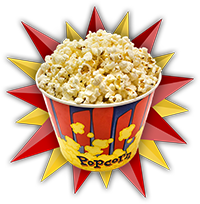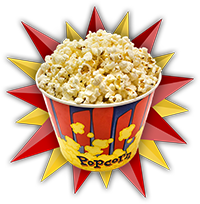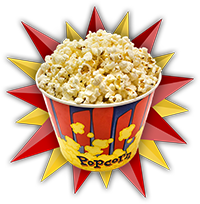 The Second Best Exotic Marigold Hotel
What I thought was interesting about this is that with some of the classic movies when they make sequels like your Rocky's or your Jaws you get Rocky 2, Jaws 2, they just put a number after it. And instead they actually incoporated the fact that it was sequel INTO the title.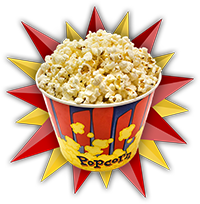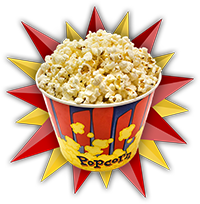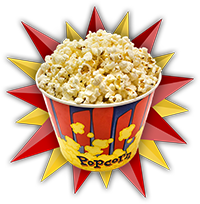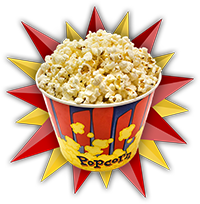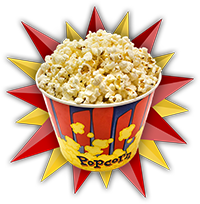 The Gunman
I thought it was good. I mean, I've definitely seen better. I think that if you tune in nightly to Decker this week, I think you'll find it's a little better than this movie.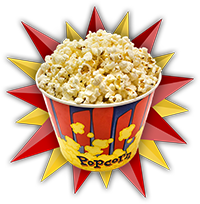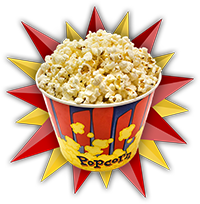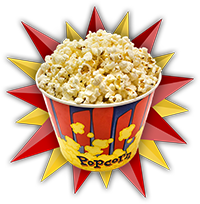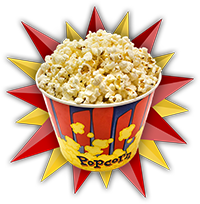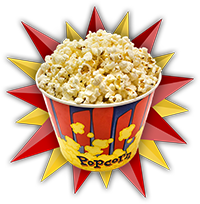 Get Hard
I would say that Will Ferrell has cemented his role as the Gene Wilder of our generation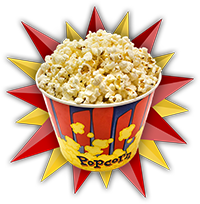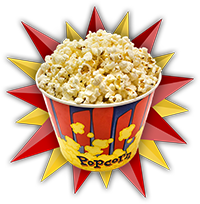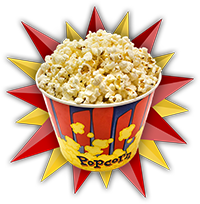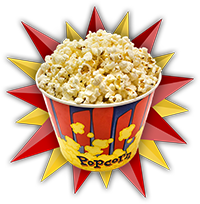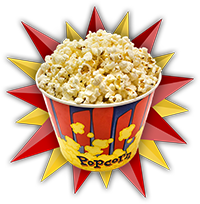 The SpongeBob Movie: Sponge Out of Water
What can you say about Spongebob? He's an American institution.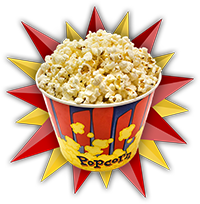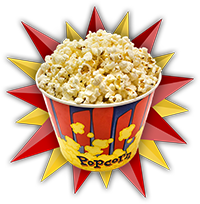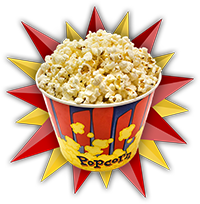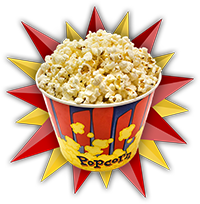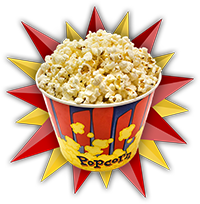 Paranormal Activity: The Ghost Dimension
Like the Doctor San Forgiveness Special...that was a horror movie.
Gregg did not rate this film
Spectre
This, I think, is the best of the Daniel Craig Bond movies, possibly of all the Bond movies.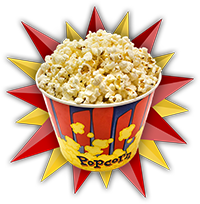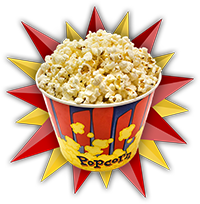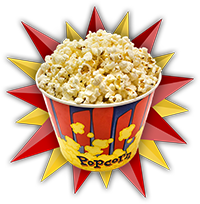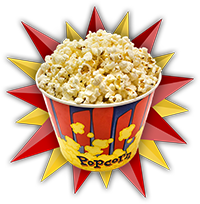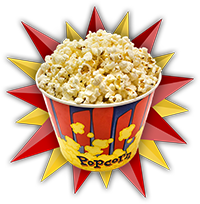 Oscar
Pick!

The Peanuts Movie
If you've ever read The Peanuts cartoons, you know exactly what this is about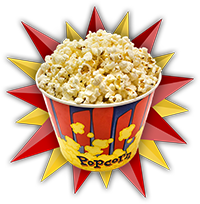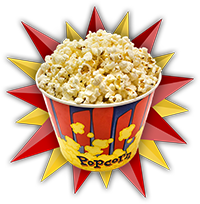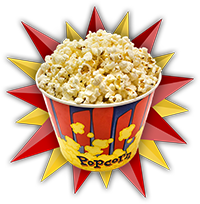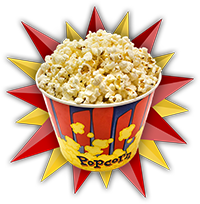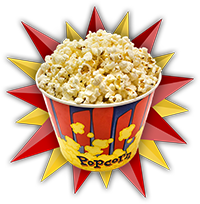 Bridge of Spies
I would dock it a few kernels per bag because I do feel that Spielberg is the master of science fiction and this was not science fiction, this was courtroom drama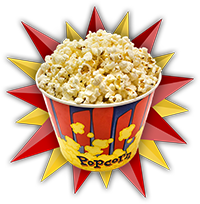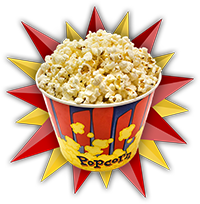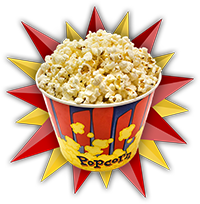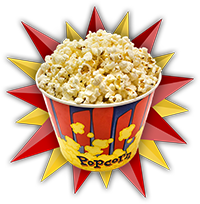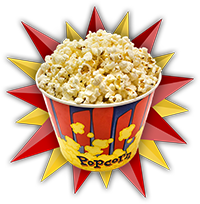 By the Sea
I saw it. It was very good.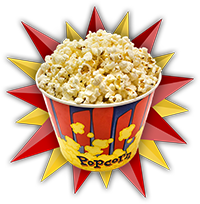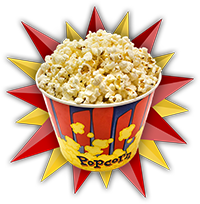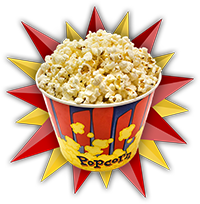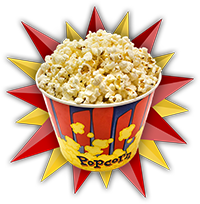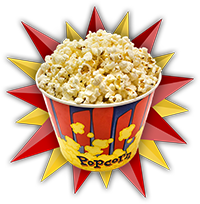 Black Mass
I feel like Johnny Depp was wasted in this role just playing some old, essentially a business man when he's much more suited to fanciful characters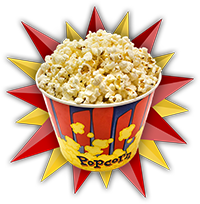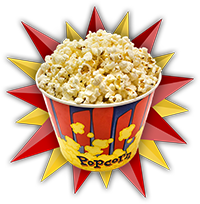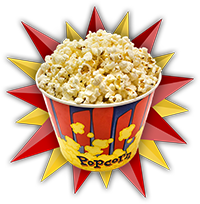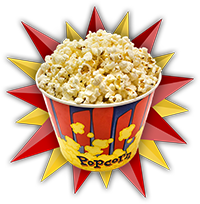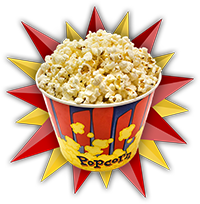 Ant-Man
I think it would be unfair to the show for me to review my own movie. So I'm going to recuse myself, respectfully.
Gregg did not rate this film
Jem and the Holograms
It's kind of like a "star is born" type scenario, but with animated characters who have now come to life so...it's interesting.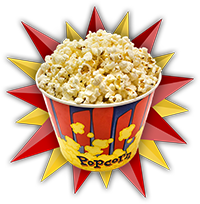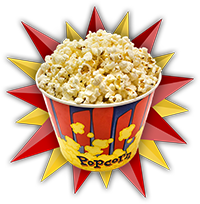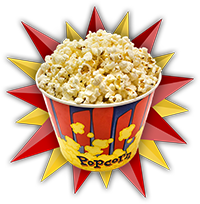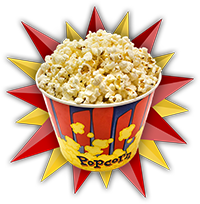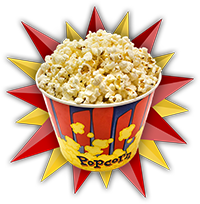 Fantastic Four
I completely understand why you would want to be involved with it, why you would pay the $15,000 to get that cameo in the movie.
Gregg did not rate this film
Steve Jobs
As far as I know, and I do know these things, this is the first biography of a known figure to use the full name as the title of the movie.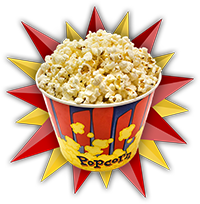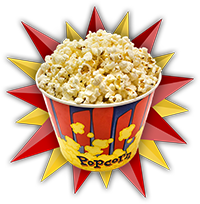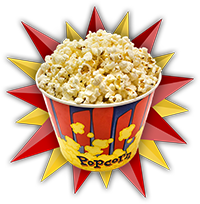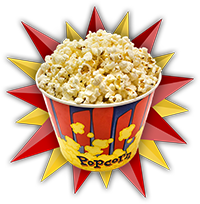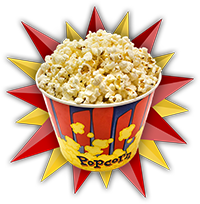 Rings
We're gonna have to do Popcorn Classics this week
Gregg did not rate this film
Maze Runner: The Scorch Trials
I thought it was excellent. A little scary.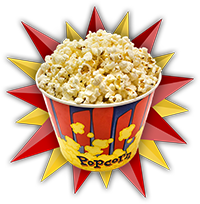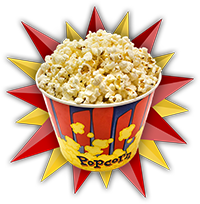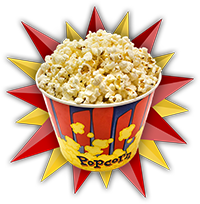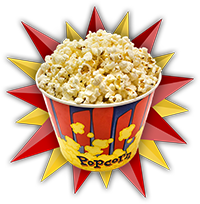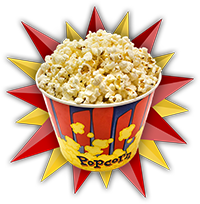 Goosebumps
I loved it. I kept feeling like this is kind of like an unofficial Tim Burton movie. I kept thinking "did Tim Burton have something to do with this?"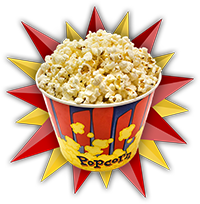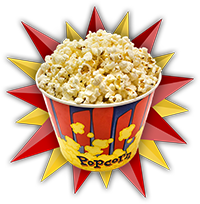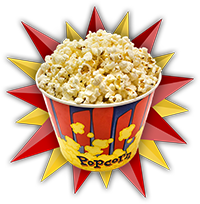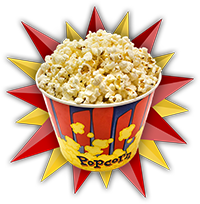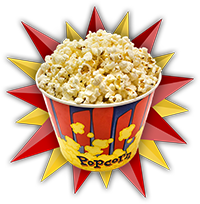 Pan
Seeing Peter Pan come to life with modern technology that Hollywood has at it's disposal these days is nothing short of a miracle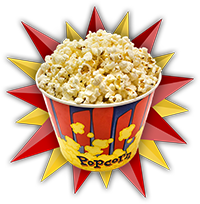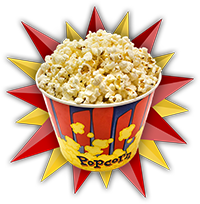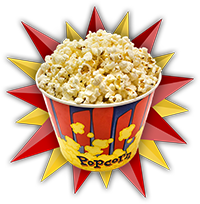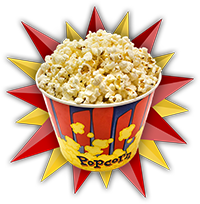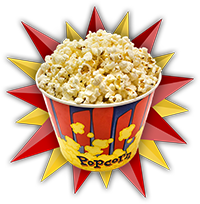 Solace
Decker, of course, would have fallen asleep and burned down FBI headquarters and destroyed all their records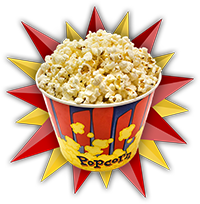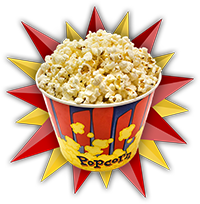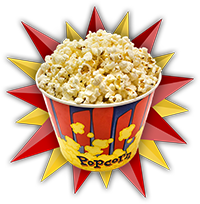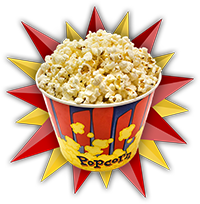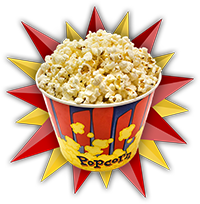 Jason Bourne
I think they should re-release this movie with a new title. Again, The Bourne Victory seems like the most natural one, and I think you'll see the box office explode if they do that.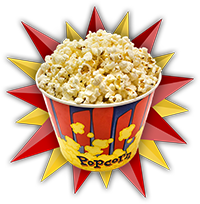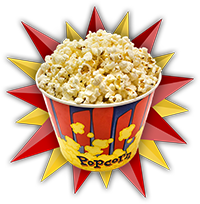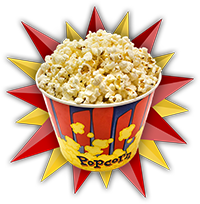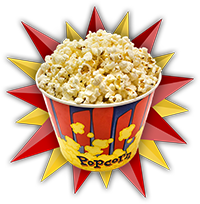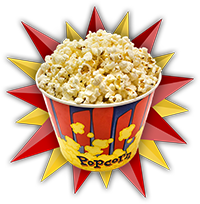 Kubo and the Two Strings
This is the summer of animation, quite frankly. We've had a lot of animated features this year and there's more to come.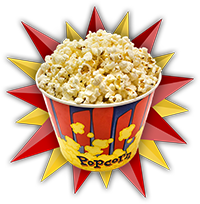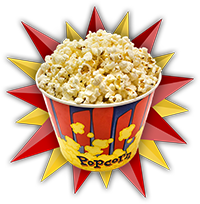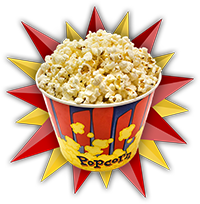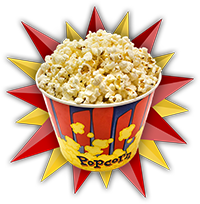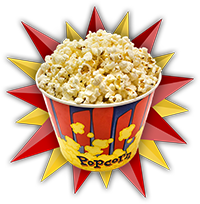 Hands of Stone
It's not being called Raging Bull 2, but essentially it is. But with a twist that now Robert Deniro is the trainer.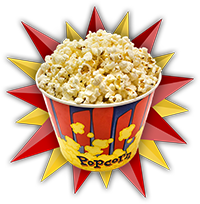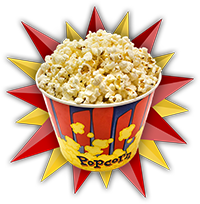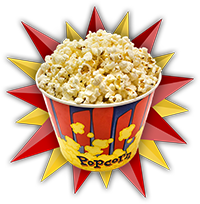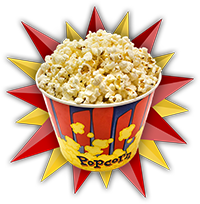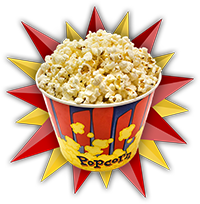 Oscar
Pick!

The Magnificent Seven
What theater did you see it in?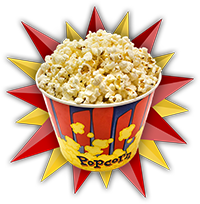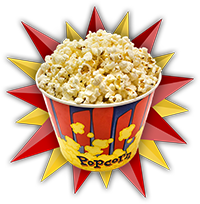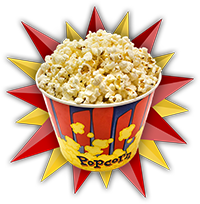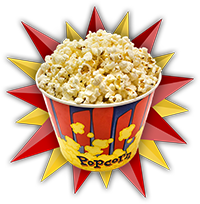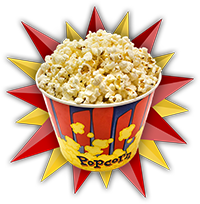 Hillary's America: The Secret History of the Democratic Party
I was very surprised in that this movie is only partially a documentary. A lot of is recreated scenes using actors, and they're very good actors.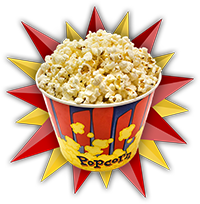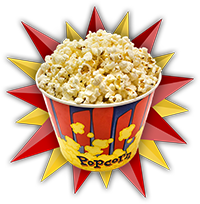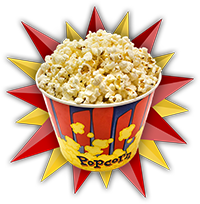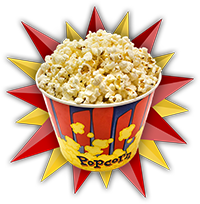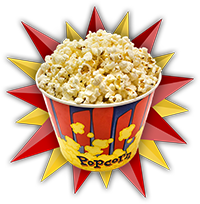 Suicide Squad
I would have to say 5 bags of popcorn is a slam dunk rating for this, and I'm going to throw in a pair of handcuffs for Dr San for doing this once again.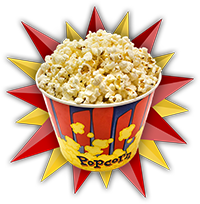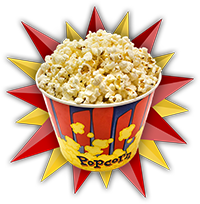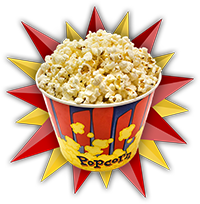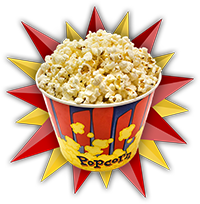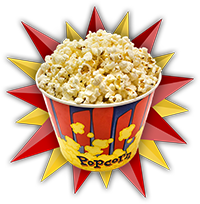 Star Trek: Beyond
I actually think this is the best Star Trek movie since Star Trek II which was set in San Francisco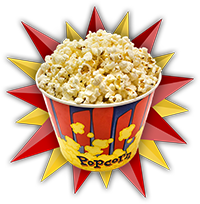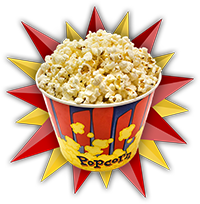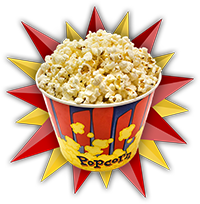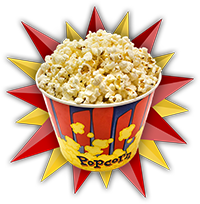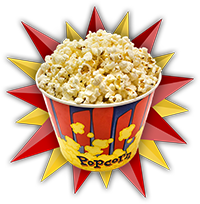 Café Society
Put it this way...Woody Allen's house is sinking into the ground under the weight of all that Oscar gold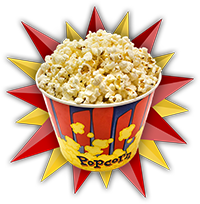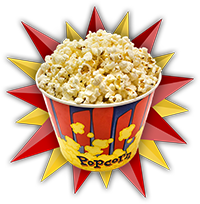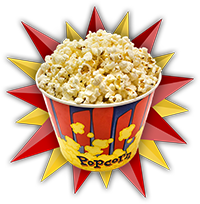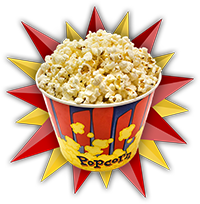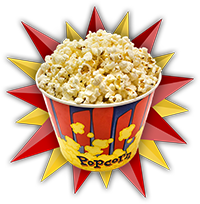 Oscar
Pick!

Sausage Party
The sausages, as characters, to me weren't as compelling as the baby carrots
Gregg did not rate this film
Snowden
This movie is kind of interesting because if you watch the last season of Decker, you saw an episode that mentioned Nicholas Cage's National Treasure and also when he got into the treasure chest he found a file that mentioned how much Oliver Stone would like to see this file.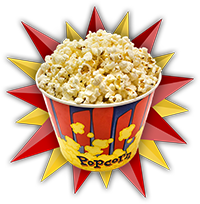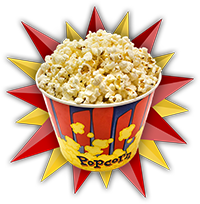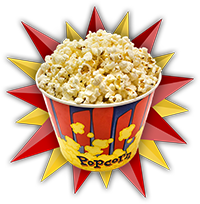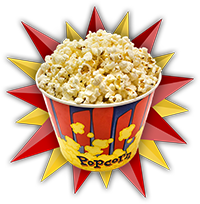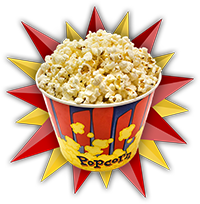 Mechanic: Resurrection
The movie is about assassinatoins. It's about a character who'se kind of an unsavory...kind of the flipside of the James Bond coin.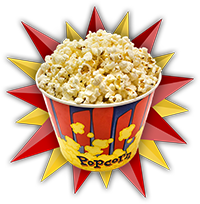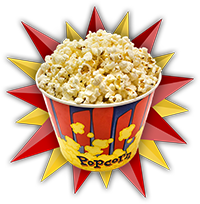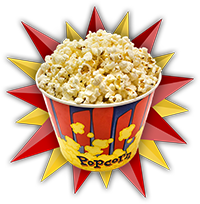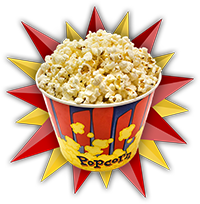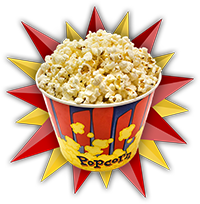 Storks
What's up with Ayaka and the baby?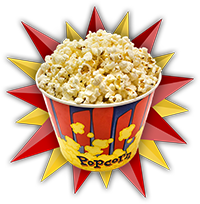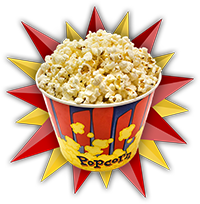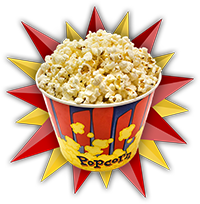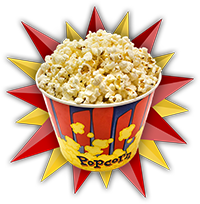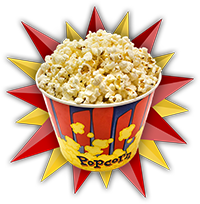 The Light Between Oceans
A lighthouse keeper and his wife living off the coast of western Australia raise a baby they rescue from an adrift baby. It reminds me of Tim and Ayaka's baby but it wasn't adrift on a rowboat it was adrift on bad medicine and anti-vaccination ideas that Dr. San had.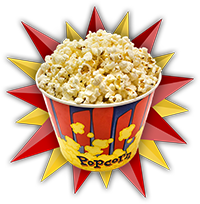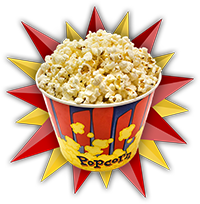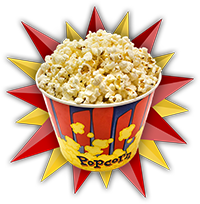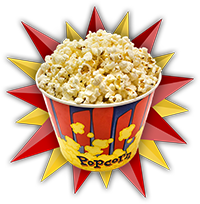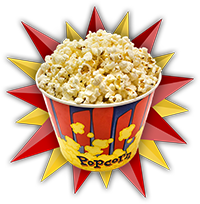 Bridget Jones's Baby
I think the Bridget Jones's movies are fantastic. I dont see them as just for women, I personally love those movies. When I go see them there's always plenty of men there.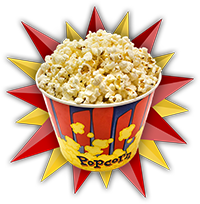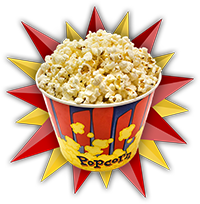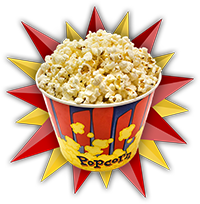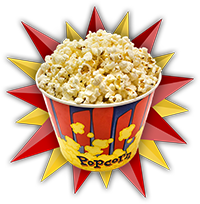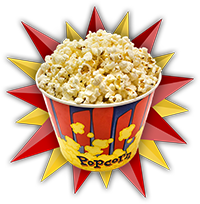 Nine Lives
This is very reminiscent of The Shaggy D.A., The Shaggy Dog, either one of those movies I guess you'd say. Cross that with Garfield and you'll know what Nine Lives is all about.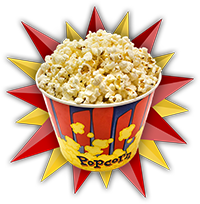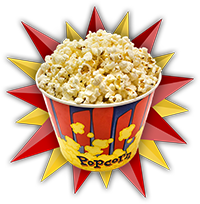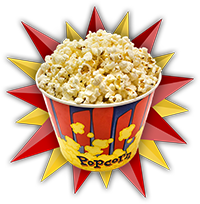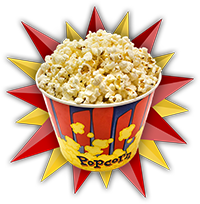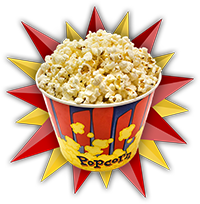 Pete's Dragon
The movie was filmed in New Zealand, and it's about a dragon. I wouldn't call it an unofficial sequel to The Hobbit and The Lord of the Rings, but definitely in the same wheelhouse.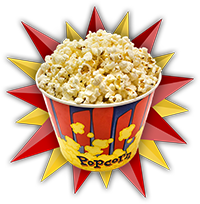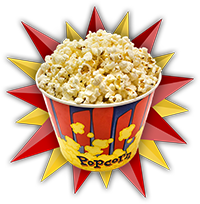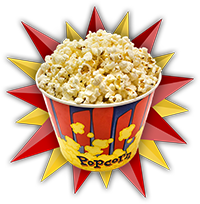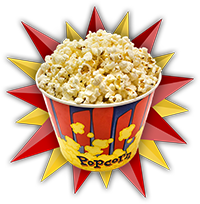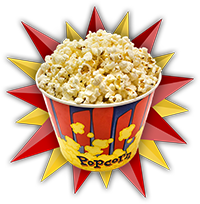 The Lost City of Z
This is a big movie, make no mistake about it. And it's big movies that tend to take home Oscar gold, so you're absolutely correct in your prediction. This will be a big Oscar winner.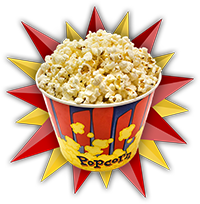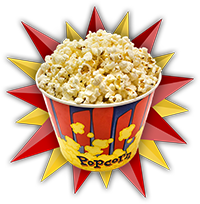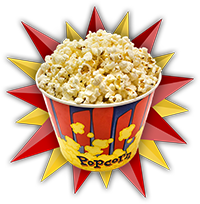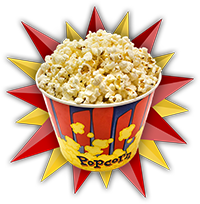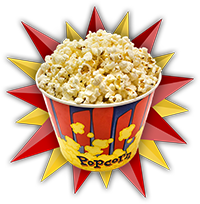 Oscar
Pick!

The Circle
5 bags.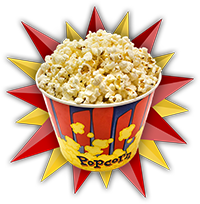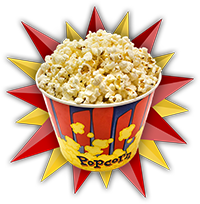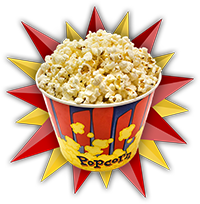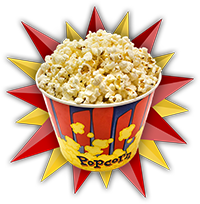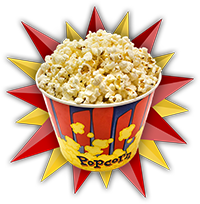 Snatched
Sometimes the script dictates that you do cast women in the lead roles and that's what they did here. And I think this is the Thelma and Louise for this generation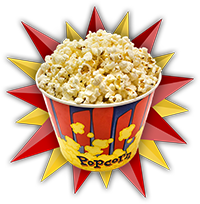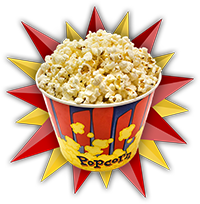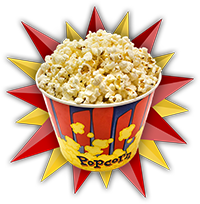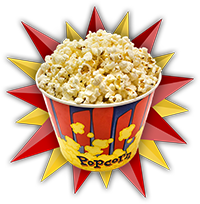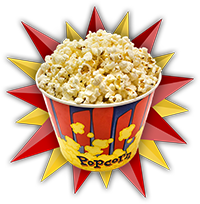 Kong: Skull Island
At it's basic core it is a King Kong movie. It's very similar to the original King Kong from 1933. It gives you the backstory of that famous gorilla.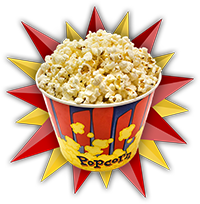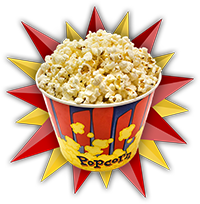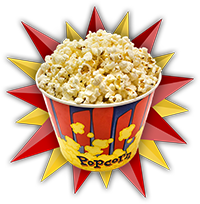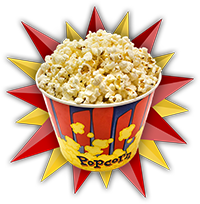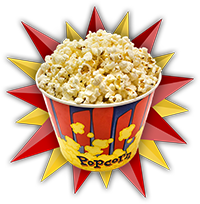 How to Be a Latin Lover
5 bags.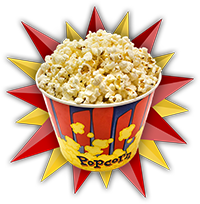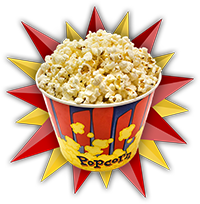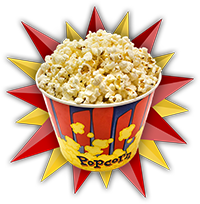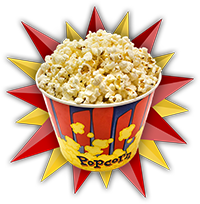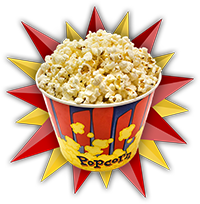 The Case for Christ
I thought it was interesting. When I see a movie that starts with the word case I think of a Sherlock Holmes or that type of a movie and this was something very different.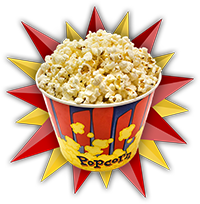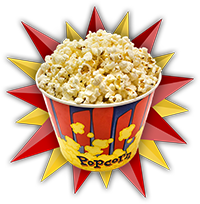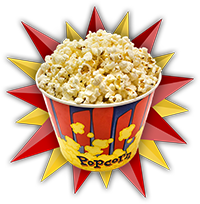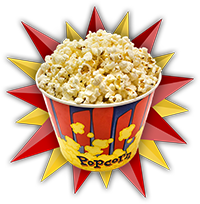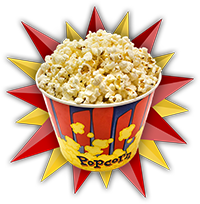 T2 Trainspotting
It's the same guys from the first Trainspotting which is a great movie about the horrors of drug addiction which is something that I'm familar with from working on this show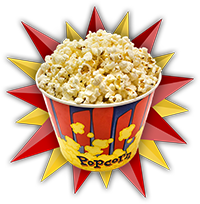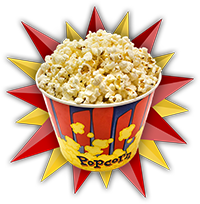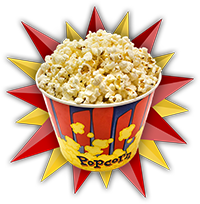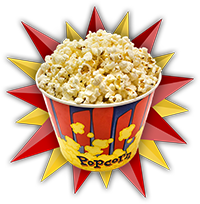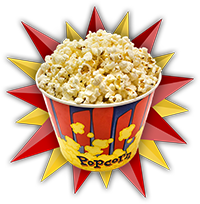 Power Rangers
Well it's not a remake because there was no Power Rangers movie, it was a TV show so it's not a remake.
Gregg did not rate this film
King Arthur: Legend of the Sword
One of my favorite all-time characters in motion pictures isn't a person or a gnome or an animal or even a hobbit, it's a sword. A sword called Excalibur.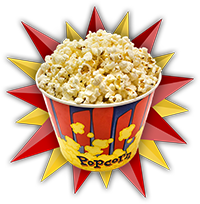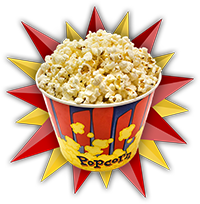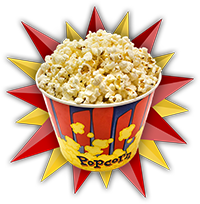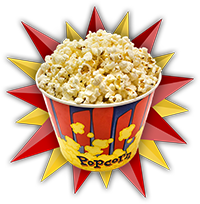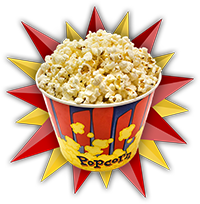 Oscar
Pick!

The Wall
It's a fantastic film. You've never seen a film like this before.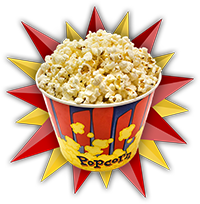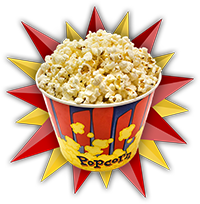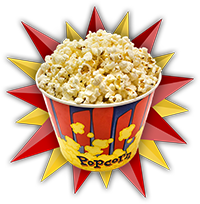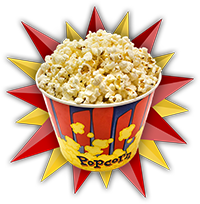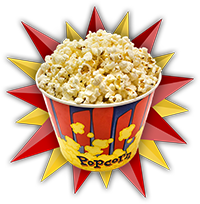 Fast & Furious 8
Of course Bond has had more movies, but they didn't have numbers in the titles like this one did. But just in terms of movies that end with numbers, this is now the furthest any of them have ever gone beating out Police Academy 7.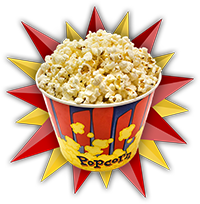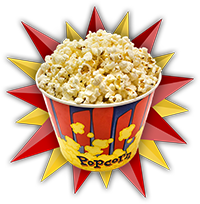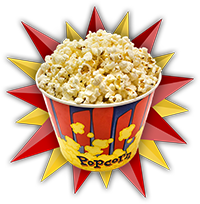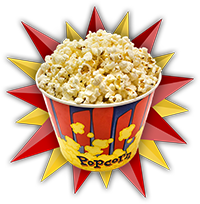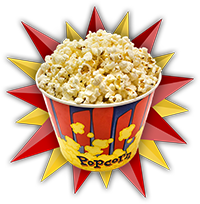 Guardians of the Galaxy Vol. 2
Yeah, I saw it. It was great. I'll give it 5 bags of popcorn.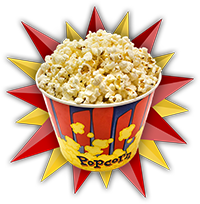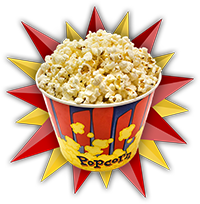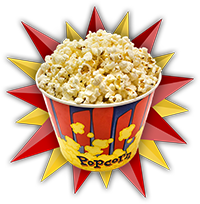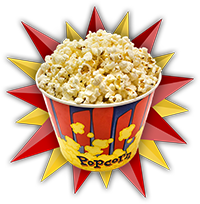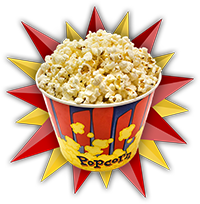 The Belko Experiment
If it's an experiment I think it's a success. And it's the type of experiment I hope they repeat in film laboratories all over the world.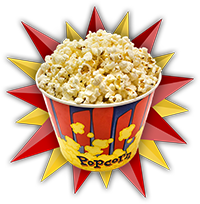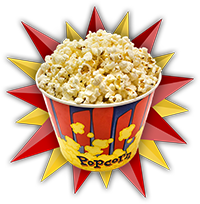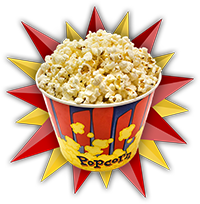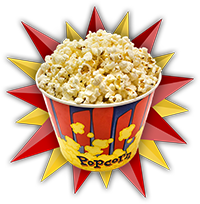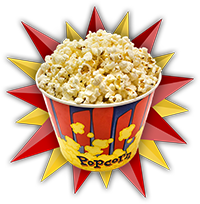 The Lovers
I think with what's been going on for you with Juliana and Ayaka and all that it wouldn't be something you would want to watch right now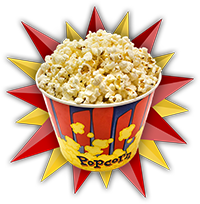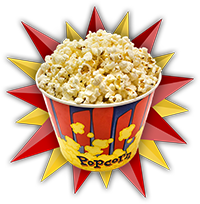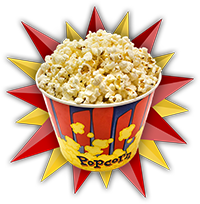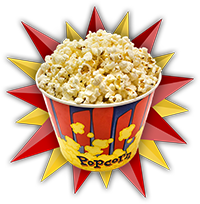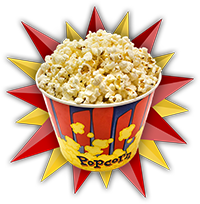 Smurfs: The Lost Village
I would not say it's better than the original Smurfs because the original Smurfs movie featured the voice of Jonathan Winters from It's a Mad, Mad, Mad, Mad World. I would still say it's a smurf, smurf, smurf, smurf world with this movie because it's a lot of fun.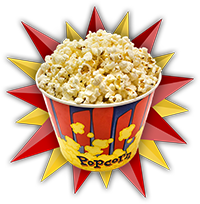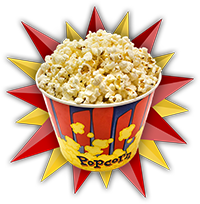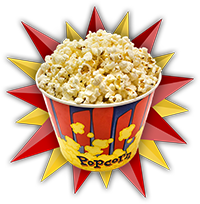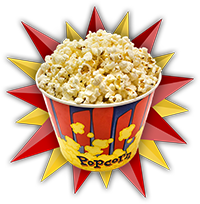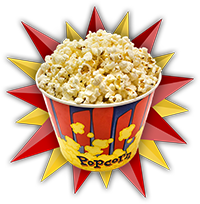 CHIPS
I'm just sick of people saying it's a remake of CHIPs because the original was a TV show and it's not a remake of a TV show it's a movie which is a completely different thing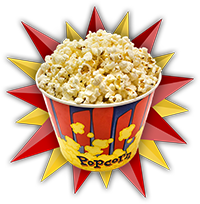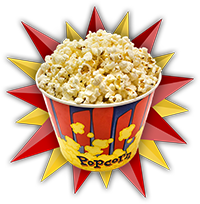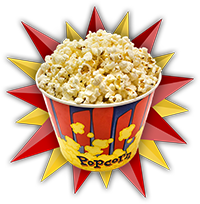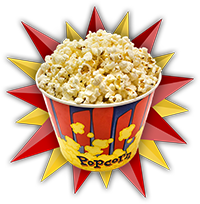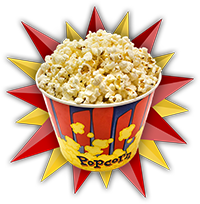 The Boss Baby
I liked it. I mean, it's very much in the vein of the Peanuts movie which we reviewed last season. It's something that kids would like because they're kids characters..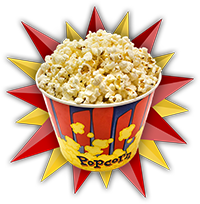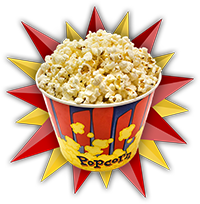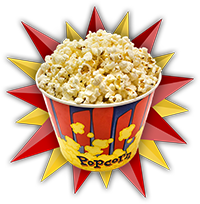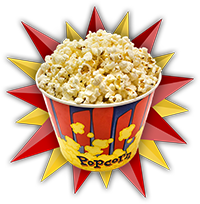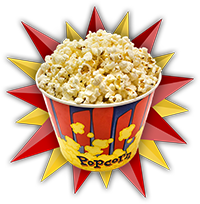 The Zookeeper's Wife
I would have liked to see it more as an animted picture because then the animals would be able to talk and express their feelings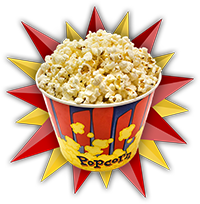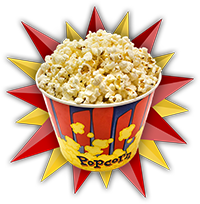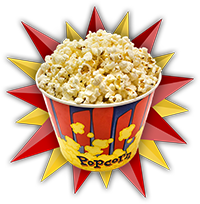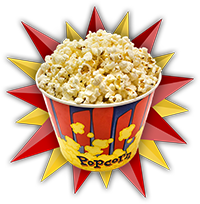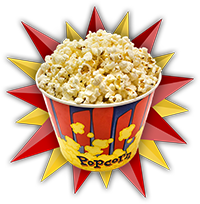 Side Effects
Well I don't have a tumor, but I loved the movie.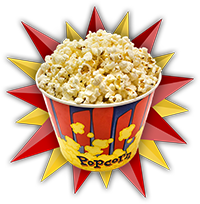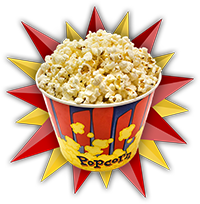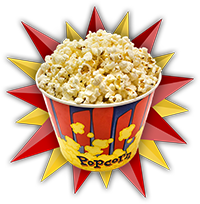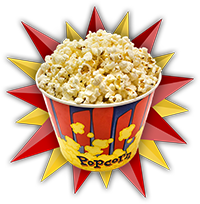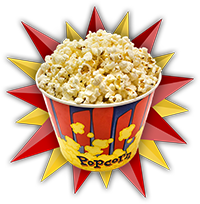 Ben-Hur
I think they've improved upon it this time because in that movie you didnt have access to some of the technology. Some of the sets were a little cornball, quite frankly.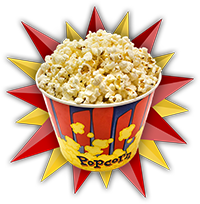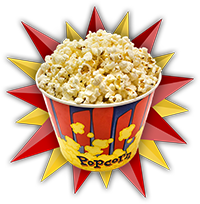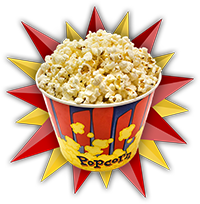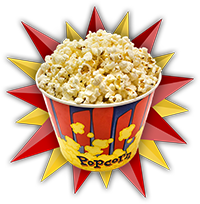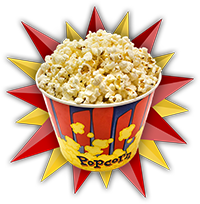 Oscar
Pick!

Parental Guidance
The whole Billy Crystal/Bette Midler pairing has always worked for me in other movies, and now in this. And you throw in these three lovable but difficult kids and it's just a recipe for fun.
Gregg did not rate this film
Ghostbusters
A lot of people don't realize how popular it was, because it WAS just that popular.
Gregg did not rate this film
The Shining
What can you say? This is prime Nicholson.
Gregg did not rate this film
Run Lola Run
It's fairly recent, and I think pretty good.
Gregg did not rate this film
Carlito's Way
You know, uhh, I've seen most films. I consider myself kind of a minor league expert in cinema, but that's one that slipped through the cracks. It was not a big picture. It was not one that played in the theaters very long. It was not readily available.
Gregg did not rate this film
The China Syndrome
I have seen it, and Jane Fonda of course was nominated for the Academy Award and that's the top honor in film. So it's a good film.
Gregg did not rate this film
Lethal Weapon
One thing to do, and you can do this at home with friends or whatever, but you stack them all up in your player and just watch them one after the other and see how the story progresses and just follow these guys as they do their thing.
Gregg did not rate this film
J. Edgar
If you're a film buff like I am you've seen [Clint Eastwood] in all kinds of films. He's one of the great stars of our time. He was in the Dirty Harry movies and a whole lot more.
Gregg did not rate this film
The Graduate
It was a groundbreaking movie and it's still a classic. It was a classic when it came out, an instant classic. And it's still a classic.
Gregg did not rate this film
Star Trek II: The Wrath of Khan
It's always good to see characters you love in a new setting as this film did. It set them in San Francisco which is a beautiful city.
Gregg did not rate this film
The Jewel of the Nile
It's a great movie. Michael Douglas...the reason he keeps popping up on these shows is he's just that good. He's in that many good movies. We like to talk about him and we like to see him.
Gregg did not rate this film
Escape from Alcatraz
It's not about the bird, it's actually about a prison break. It's very exciting and, uh, a real thrill.
Gregg did not rate this film
Miracle on 34th Street
A lot of people who aren't film buff's haven't seen it. It's a good film.
Gregg did not rate this film
It's a Wonderful Life
You should have just said that. That's a classic.
Gregg did not rate this film
Gone with the Wind
It's a little rough around the edges because it's old, but it's good. It's good. It's real good.
Gregg did not rate this film
Misery
When I first saw it it was shocking for it's time.
Gregg did not rate this film
Driving Miss Daisy
I don't know but I think he was nominated for a Golden Globe. You can look that up.
Gregg did not rate this film
Easy Rider
Before Easy Rider you didn't have a lot of movies with long hair and sex and rock and roll and drugs and all that good stuff.
Gregg did not rate this film
The Bad News Bears
It's about underdogs and sometimes the underdogs can surprise you and win and this is sort of a ragtag baseball team and they end up winning it all.
Gregg did not rate this film
For Your Eyes Only
For my money, this is the best one of the Roger Moore era. Definitely.
Gregg did not rate this film
Saving Private Ryan
I always meant to see this one. I have to admit I fell asleep. It was very late, it was on TV, too many ads. That's the problem with watching late night movies is you get an ad every 5 minutes.
Gregg did not rate this film
Kramer vs. Kramer
I'd like to see a sequel, like if the kid got a divorce. That would be interesting just with his parents and sort of grandparents dealing with the custody of HIS kids. That would be interesting.
Gregg did not rate this film
Trinity and Beyond: The Atomic Bomb Movie
Shatner is always great, I love anything he's in and even those Priceline advertisements are really funny.
Gregg did not rate this film
The Atomic Cafe
These aren't really movies though
Gregg did not rate this film
Radio Bikini
They didn't really play in theaters. They're just on Netflix which not everybody has and they're not really movies, it's somebody's opinion.
Gregg did not rate this film
Legal Eagles
It's frequently on TV or you can rent it. I have a friend who owns it so I would borrow his if I wanted to see it again. Which I don't.
Gregg did not rate this film
Scenes from a Mall
This one's one of my favorites, Bette Midler is..I've always liked her and she's very funny in this. She's funny in everything she does, she's a great singer.
Gregg did not rate this film
Grease
It was a musical, it was a big hit in the 50's and they brought it to the silver screen finally and Travolta has never shined brighter.
Gregg did not rate this film
One Flew Over the Cuckoo's Nest
If you follow the Pink Panther series you know that Return of the Pink Panther is the third movie in the series after The Pink Panther and Shot in the Dark.
Gregg did not rate this film
The Three Stooges
It's an excellent movie if you like stooges, if you like those kind of gags, and we all do. If you're fan of On Cinema you're a film buff and any film buff knows The Three Stooges invented comedy and this movie carries on the tradition.
Gregg did not rate this film
JFK
Too long.
Gregg did not rate this film
An Officer and a Gentleman
What can you say about it? It's a classic. Everyone listening has seen the movie before.
Gregg did not rate this film
The Addams Family
The movie is great but if you had John Astin then you would have had a classic.
Gregg did not rate this film
Being There
I'd say it's a quirky, comedy drama. It has a serious side.
Gregg did not rate this film
The Hunt for Red October
This is an exciting movie. It takes place on a submarine and a lot of action, adventure, and Sean Connery is always great.
Gregg did not rate this film
Krippendorf's Tribe
Krippendorf is some sort of professor or something and he gets a grant to study the natives in New Guinea and because he squanders the money and can't afford to go to New Guinea he gets his children dressed up as these tribal natives.
Gregg did not rate this film
300
I love this movie and of course if you've seen Lord of the Rings or that type of movie this would fit in very very well into that type of category.
Gregg did not rate this film
American Graffiti
It was set right here, right on this very street in the 1950's and it's a coming of age picture.
Gregg did not rate this film
All That Jazz
A certified classic movie. If you love music, if you love jazz, and if you love movies I think this has it for you
Gregg did not rate this film
Ice Age
It's a cartoon, it's animated. And it was quite successful. They don't really recognize movies like this at the Oscars, and they really shouldn't.
Gregg did not rate this film
Blade Runner
This is a popcorn movie. And by that I mean load up on popcorn, sit back and enjoy Blade Runner.
Gregg did not rate this film
King of New York
I don't think that was released in wide release. Because I've never heard of that and I tend to know what Christopher Walken is up to.
Gregg did not rate this film
Boogie Nights
It's about the porno kings.
Gregg did not rate this film
Match Point
Not a great movie. We wouldn't feature that on this show.
Gregg did not rate this film
The Long Goodbye
Don't know that one so well.
Gregg did not rate this film
The Smurfs
It's a popcorn movie, it's a lot of fun. It's sort of an instant classic not just for kids but for the parents of the kids too. I think this is something that the whole family can enjoy, and I certainly did.
Gregg did not rate this film
Dirty Harry
I think the movie was just a lot of fun. This is one that keeps you on the edge of your seat. And it's a thriller and it's one of the first big movie thrillers that continue to this day.
Gregg did not rate this film
Love at First Bite
If you're an adult you may find yourself giggling like a child because it is a very very funny movie.
Gregg did not rate this film
Die Another Day
As always some beautiful women, some fancy gadgets, and a lot of thrills from beginning to end.
Gregg did not rate this film
The World Is Not Enough
There's an underwater finale in this one that is...well, I don't want to give it away but it's mind-blowing if you like underwater chase scenes
Gregg did not rate this film
The Spy Who Loved Me
It's just a very exciting film, it really has everything going for it. The credits sequence is amazing. The song, the theme song is great, Barbara Bach is definitely one of the most beautiful of the Bond girls, and Roger Moore is arguably the ultimate James Bond.
Gregg did not rate this film
Tomorrow Never Dies
This one involves a Chinese criminal who is trying to destroy the world and of course 007 is gonna be the man to stop crooks from destroying the world and that's why we love him so much and that's why we love this movie.
Gregg did not rate this film
The Living Daylights
I think Dalton did a good job as Bond, maybe a little bit underrated even. He definitely brings the suave, smooth debonair Bond into focus and I kind of like that and I kind of like the film, too.
Gregg did not rate this film
Runaway Train
This is one of my favorites. This is one that you can just put on the tape anytime of the day, it's gonna be fun. If you've got company over, some sort of informal get together with friends, slap this one on. People really enjoy it.
Gregg did not rate this film
Pretty Woman
Even though it seems like a little bit of an unsavory theme it's actually fun for all audiences. It's got a good message. And it's something that we highly recommend here on On Cinema.
Gregg did not rate this film
Atlas Shrugged: Part I
From what I hear it's not very good.
Gregg did not rate this film
Dead Heat
I wouldn't say it's a classic because a lot of people haven't seen this film but if they did I think it would become a classic because it's a very interesting movie.
Gregg did not rate this film
Rise of the Guardians
This is what movies exist for, is movies like this. I guarantee anyone watching or listening to our show, if you haven't seen this you've got to see this and you won't regret it.
Gregg did not rate this film
The Hobbit: An Unexpected Journey
This is a movie that sort of took the world by storm this year and it's fantastic. I've seen it 4 times already and I nominate - I hereby nominate - and this is an On Cinema exclusive, I hereby nominate for the new Santa Claus: Gandalf! Who I think would be fantastic.
Gregg did not rate this film
Back Again
I've seen it. It's a good movie.
Gregg did not rate this film
Courage Under Fire
This isn't a chick flick, this is for all audiences. Men, even kids would probably get a kick out of it because there are some action sequences.
Gregg did not rate this film
Abominable
This is kind of a modern take on the old, I guess it's a myth or a legend and to see what they did with it with todays animation technology is really pretty exciting.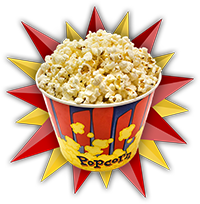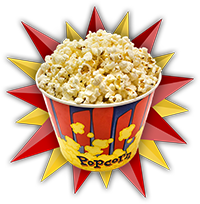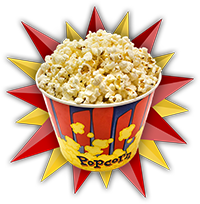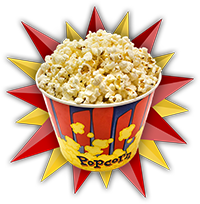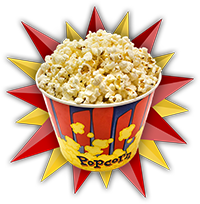 Judy
This is kind of seeing Dorothy, I guess, sort of at the end of her life and still singing "Over The Rainbow" and that's why I loved it and I think any Ozheads will also love this movie.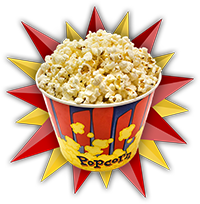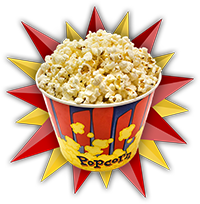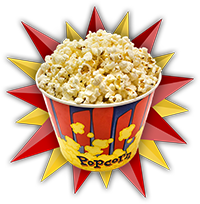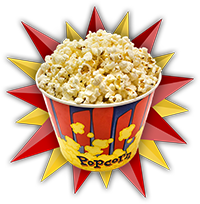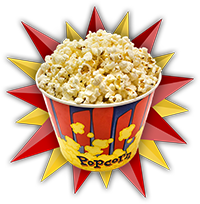 Joker
I'm gonna give this movie 5 bags of popcorn, and I'm gonna throw in a little movie ticket. Not a memento of a movie ticket, not a souvenir ticket, but an actual movie ticket which I hope is given to you so that you can actually see this movie because if you'd seen it you'd know that Joaquin Phoenix plays The Joker. Not Robert De Niro.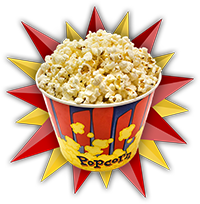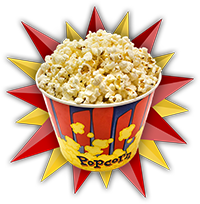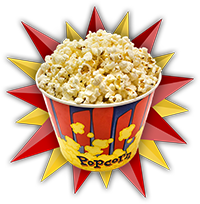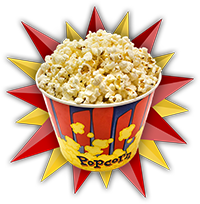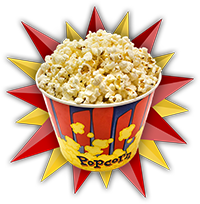 Oscar
Pick!

Gemini Man
We're all very familiar with Will Smith and what he's capable of. I think this is his best performance if not the best performance of the year by anyone. You've had Bicentennial Man, now you have Gemini Man and may it's flag wave forever. This is great movie and I do believe there will be a Gemini Man 2 because this is the start of a great franchise.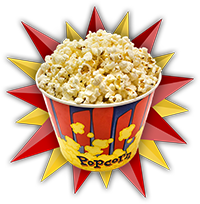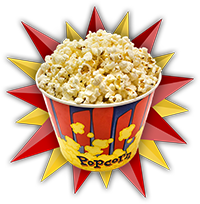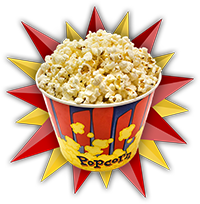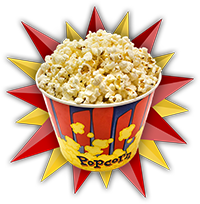 The Addams Family
I don't think that's what they did at all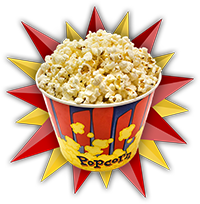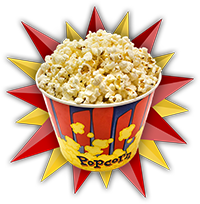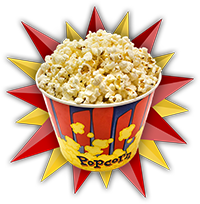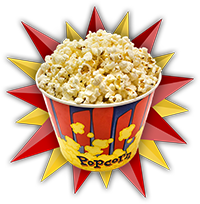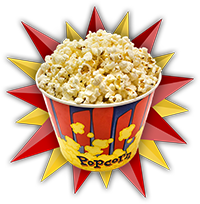 Mister America
He had stuff that was totally legal that he filmed at the VFA. Hours and hours of this stuff that was completely legitimate to use. And he didn't use - Instead he uses this stuff that's illegal.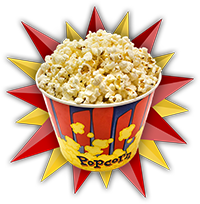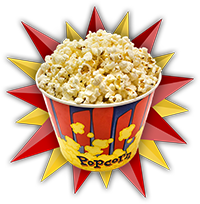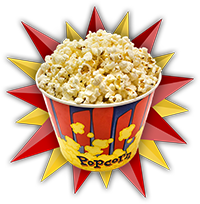 Maleficent: Mistress of Evil
Sometimes the sequel is the second movie - you have the 2 in it - and the 2 should almost indicate how many times better it is than the original.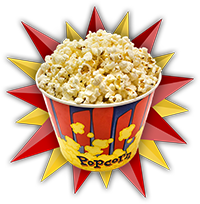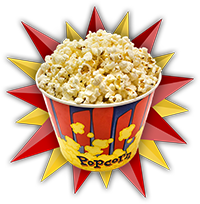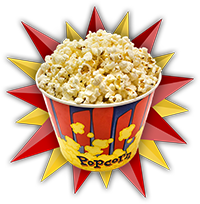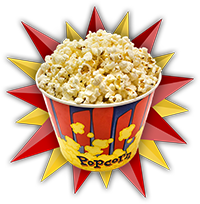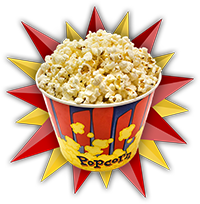 Terminator: Dark Fate
This is actually the 6th Terminator movie, so they're creeping up there. Watch out Police Academy, you're gonna lose your spot in the Guinness Book.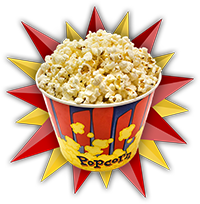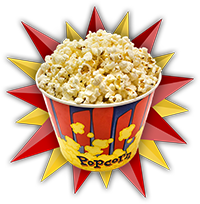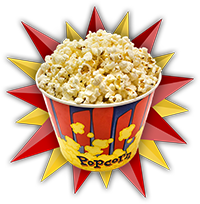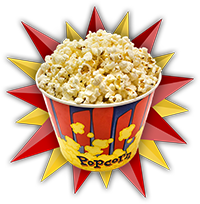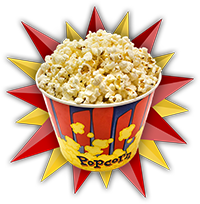 Motherless Brooklyn
It feels like what they used to call film noir. Those were black and white, this one's in color. So some things do get improved upon during time.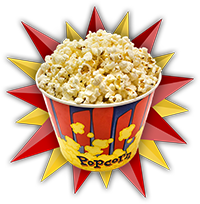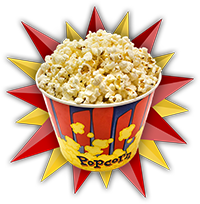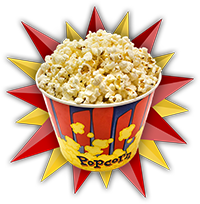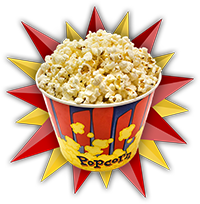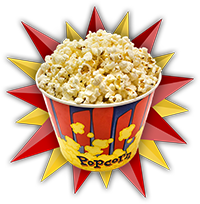 Midway
This was a remake of the 1976 Midway which starred Henry Fonda whose son Peter Fonda just passed away and of course you have Jane Fonda, as well. She's not in this movie, neither is Henry Fonda, none of the Fonda's were in this but Henry was in the 1976 Midway.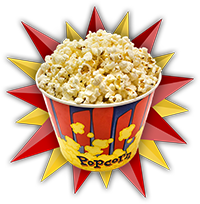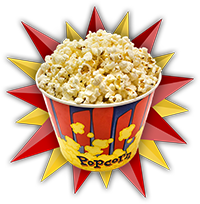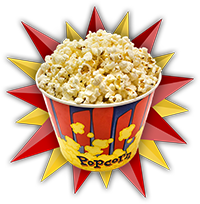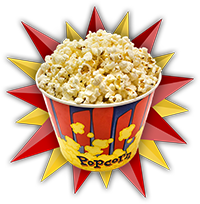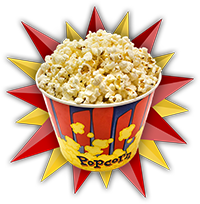 Arctic Dogs
I think Hollywood...this is the year they've discovered ICE as something that you can see on screen. It creates sort of a white screen, so if you go to an older movie theater or some of these dollar movie theaters sometimes [you see] all that white ice and then you see that the screen needs repair.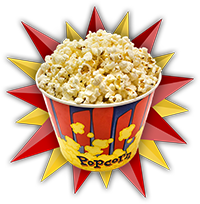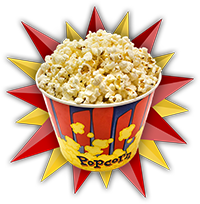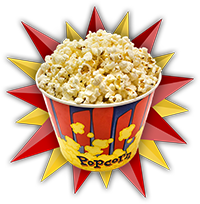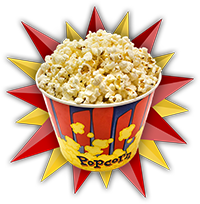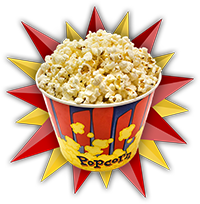 Frozen II
LAPD have taken Mark, they've arrested Mark in North Hollywood. Now he's downtown being booked on charges that I don't even understand because he wasn't doing anything wrong.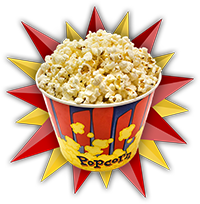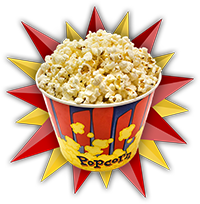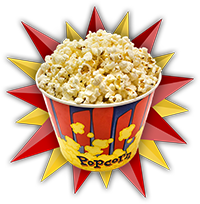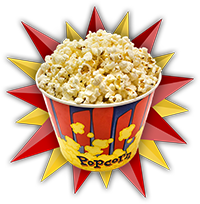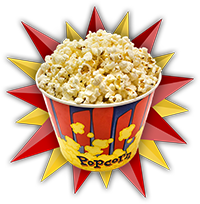 21 Bridges
I also wanted to call because I was supposed to give you the reviews and I was not able to be there because I'm down at the police station.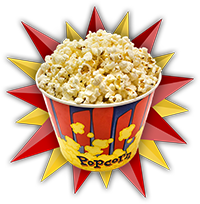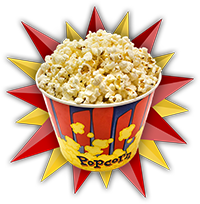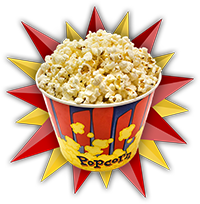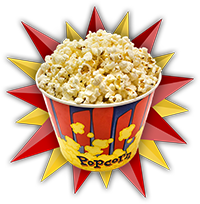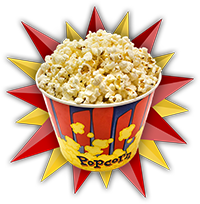 Popcorn Classics By Gregg Turkington (44)
18 Again!
It's a delight for all ages. I can't stop laughing.
100 Kilos
This is is kind of a story about some drug dealers, and they get into some nasty business.
Dick Tracy
Today on my segment Popcorn Classics we have Dick Tracy starring Warren Beatty
Next of Kin
This is kind of an unofficial sequel to Dirty Dancing and Roadhouse and all the Patrick Swayze movies
Creature from the Black Lagoon
There's nothing new under the sun, and certainly virtual reality has been done and done to death. It all started here in 1954 with The Creature From The Black Lagoon.
Training Day
This is actually an interesting edition of Training Day in that it has an alternate ending.
Eye for an Eye
This is a thriller about the search for justice in a just world and it's 102 minutes
The Punisher
It's again a movie about war, crime, cruelty, and injustice - the four pillars of any exciting movie. It is 122 minutes.
Double Exposure
This is a revenge movie. It was released by Prism Entertainment. And it is 93 minutes.
Blackheart
This is a...well, it's about a sexy seductress who cunningly lures the victims with her beauty.
36 Hours to Die
Again, it's a thriller. There's a very harrowing heart attack scene in this movie.
Blade
91 minutes. Again, it's always close to 90 minutes for these.
The Life of David Gale
It's a thriller. Kind of a conspiracy movie about a professor who is accused of a murder and it's up to you as a viewer to figure out whether or not he actually did the murder, so it keeps you on the edge of your seat.
The Mod Squad
This was a TV show back in the day but they sort of hipped it up with some stylized characters
A Simple Twist of Fate
He's made a lot of great movies. This isn't one of them. It's a good movie.
Jurassic Park
When you put this in your video player. It starts out and you think you're watching Jurassic Park, and then it's wild - every line of dialogue is totally in Spanish.
My Giant
It's very funny to see these guys together and just look at the difference between their heights
The Family Man
This is why I set up this system - to prevent thieves
Christmas with the Kranks
It's sort of an instant family classic. You've got to see it.
Six Days Seven Nights
Harrison Ford delivers in this fim, it's pretty exciting.
Jack Frost
You might say "why are we doing Christmas movies in summer?" Well the good Christmas movies are movies you can watch year round.
Baby Boom
She has, you know, inherited a baby and it's a lot of fun
Forget Paris
If you loved 'When Harry Met Sally' you're going to love 'Forget Paris'
Medicine Man
I saw this quite some time ago, as well. But I do remember that it was sort of an instant classic at the time
The Slipper and the Rose: The Story of Cinderella
Today's Popcorn Classic is a pretty interesting film. It's from 1976.
Multiplicity
You'd have to agree that having 100 Michael Keaton's is not just a great idea for a movie but it would be a great idea for Hollywood
Twilight Zone: The Movie
The Twilight movies are based on books, they have nothing to do with this movie
The Hobbit: An Unexpected Journey
It's not on VHS, I had to actually tape this because - I don't know why - they just don't make these anymore
I.Q.
I remember this one. This is a good one. Yeah...I've seen this a couple times.
Blues Brothers 2000
I think it's better than the original. I'd like to see 'Blues Brothers 2014' maybe later this year
Murphy's Romance
The film doesn't really work
Q & A
It was directed by the director of 'Serpico', 'Dog Day Afternoon', and 'Network'. It's not as good as any of those movies.
Son of the Pink Panther
I think it's strange that they put 3 stars on the cover when it's clearly a 5 bag quality movie.
Man Trouble
I just bought this last week, I haven't had a chance to see it
How to Lose a Guy in 10 Days
It's kind of a more modern spin on the classic Goldie Hawn movies
Our Song
It's a contemporary teen movie. A coming of age tale set in Brooklyn.
Blue Streak
This is an interesting movie, it's a lot of fun. I consider it one of the all time great popcorn classics
Swing Shift
If you see Swing Shift you'll see the roots of Kate Hudon's comedic timing, which she learned from her mother
The Wood
An unforgettable tale of laughs
Holiday Heart
It's essentually a filmed play with a little more Hollywood razz-ma-tazz
A Vow to Kill
Now essentially this IS the Victorville Film Archive. This was in my car so this is the VFA now.
How to Deal
This is a movie about a high school student who is convinced that true love doesn't exist
Kuffs
I gotta say...this is a funny movie
Two Weeks Notice
This is a romantic comedy that I highly recommend